Optimizing your 3PL workflows to accommodate ecommerce fulfillment shouldn't be an afterthought. Today's 3PLs need to actively seek ways to improve how they serve their customers and build best practices directly into their warehouse - especially in a growing marketplace.
The most direct way to take advantage of ecommerce opportunities for your 3PL is to remove your reliance on manual processes and billing and offer complete visibility to your customers.
Learn how your 3PL can:
Leverage WMS technology to automate and optimize workflows
Implement billing best practices to improve your bottom line
Better serve your customers so you can grow your business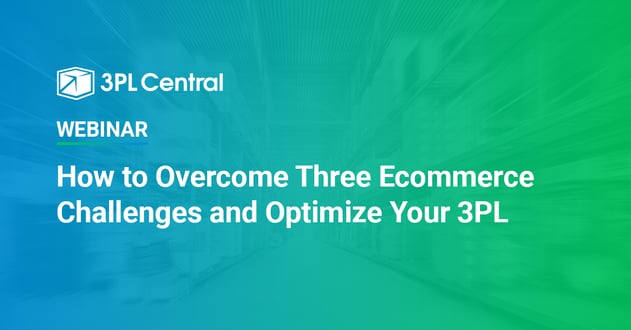 ______________
Meet Your Presenter:

Alnoor Bhamani
Solutions Engineer
3PL Central
______________
3PL Central is the leader in WMS solutions for 3PLs, partnering with our customers to quickly transform paper-based, error-prone businesses into service leaders who can focus on customer satisfaction, operate more efficiently, and grow faster.