One Size Doesn't Fit All.
Get the Services You Need.
Having deployed over 1500 warehouses, and processing over a million transactions a week, everything 3PL Central does is based upon industry best practices. Our experts will guide you through configuring workflows on a customer by customer basis, setting up your billing and integrating our software to your customers' systems.
And if you don't see the services you need, just ask. Our team of experts is here to help you succeed.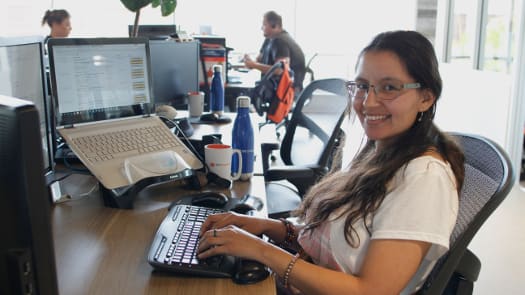 Customer Success
Transforming your business shouldn't be intimidating. Let us help.
We understand that your customers demand greater visibility, better order accuracy, and lower prices. To satisfy their needs, your warehouse needs to invest in an intuitive and comprehensive warehouse management system (WMS) like 3PL Warehouse Manager.
Don't be intimidated by the changes required to evolve your operations and move away from paper and Excel. All you need is a team that understands both warehouse operations and software to help you through this important change.
As a 3PL Central customer, you gain access to a dedicated Customer Success Manager. Their focus is on your continued success, ensuring you and your teams are confident and making the most of your investment in 3PL Warehouse Manager. Whether you have limited in-house technical resources, or you have a full development team, 3PL Central has a service offering that fits your needs.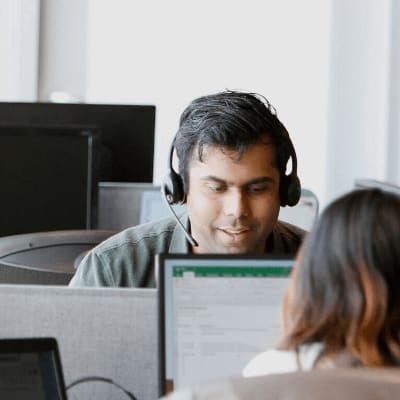 Professional Services
Get the service offering that fits your needs. Our experts are ready to help.
Implementing software is intimidating for even the most technically skilled teams. Trying to set up a new WMS while continuing to run your business can add strain to already maxed out warehouse staff. That's why 3PL Central has created a team of professionals, with both software and warehouse operations experience, to help you.
We have service offerings to fit the needs of warehouse customers of virtually any size and level of technical expertise. With three levels of implementation services, 3PL Central is happy to work with you to choose the best option to fit your level of technical expertise, available time, and budget constraints.
Administrator Training
Our most popular implementation level is our Administrator Training model, where we work hand in hand to get your first customer configured and then coach you through the remaining setup. Your 3PL will be assigned a dedicated implementation manager to guide you through an initial project kickoff and you understand what resources are available to make you and your team successful.
This implementation is based upon our 3PL Best Practices Guidebook written by our Solutions Engineering Team and informed by the hundreds of successful implementations we have done to date.
Full-Service Implementation
For 3PLs who are either too busy or lacking in-house technical resources, 3PL Central is happy to help by offering full implementation services. This model is designed to get your warehouse up and running in the fastest and most reliable way.
In this option, our team is responsible for the full implementation and will deliver a fully functional system for you to run your business. At the completion of the project we will train your team on the best practices to successfully use 3PL Warehouse Manager to meet your business requirements.
Consulting Services
Receive best practice workflow consultations to improve operational efficiency.
Having set up thousands of third-party logistics warehouses, our experts advise our customers on best practice workflows to optimize processes and improve labor productivity with one-time and ongoing consulting services. As your partner for growth, we accelerate time to revenue by boosting customer acquisition and quickly onboarding new customers. 3PL Central can be an extension of your business by providing expert advice and technical expertise.
One-Time Consultations
For 3PL warehouses that have in-depth warehouse management system or workflow related questions, 3PL Central offers a variety of one-time consultations. Our product expert offers include Ask the Expert and Best Practice Consultation engagements to help you tackle workflow, process, or technical challenges. To expedite your time to revenue and new customer set up, we can set up your new customers in 3PL Warehouse Manager through our Add a Customer service. This includes adding your customer's inventory, billing, and workflow configurations. For warehouses that prefer in-person training and program assessments, our team is available to offer on-site visits.
Ongoing Consultations
For businesses experiencing resource constraints or those who just need additional subject matter expertise, we provide ongoing services for high-level technical and functional needs to support your day-to-day WMS operations with our Premium Account Services.
For warehouses who need regular support with setting up integrations or connecting to APIs, we offer Developer Enablement services. Our Developer Enablement Services give warehouses exclusive access to report and billing APIs, with the option to add specialized monthly developer support with our premium developer enablement offering.
If you have specific requirements or a project that requires custom support, our team can create a custom consultation around your specific goals and objectives.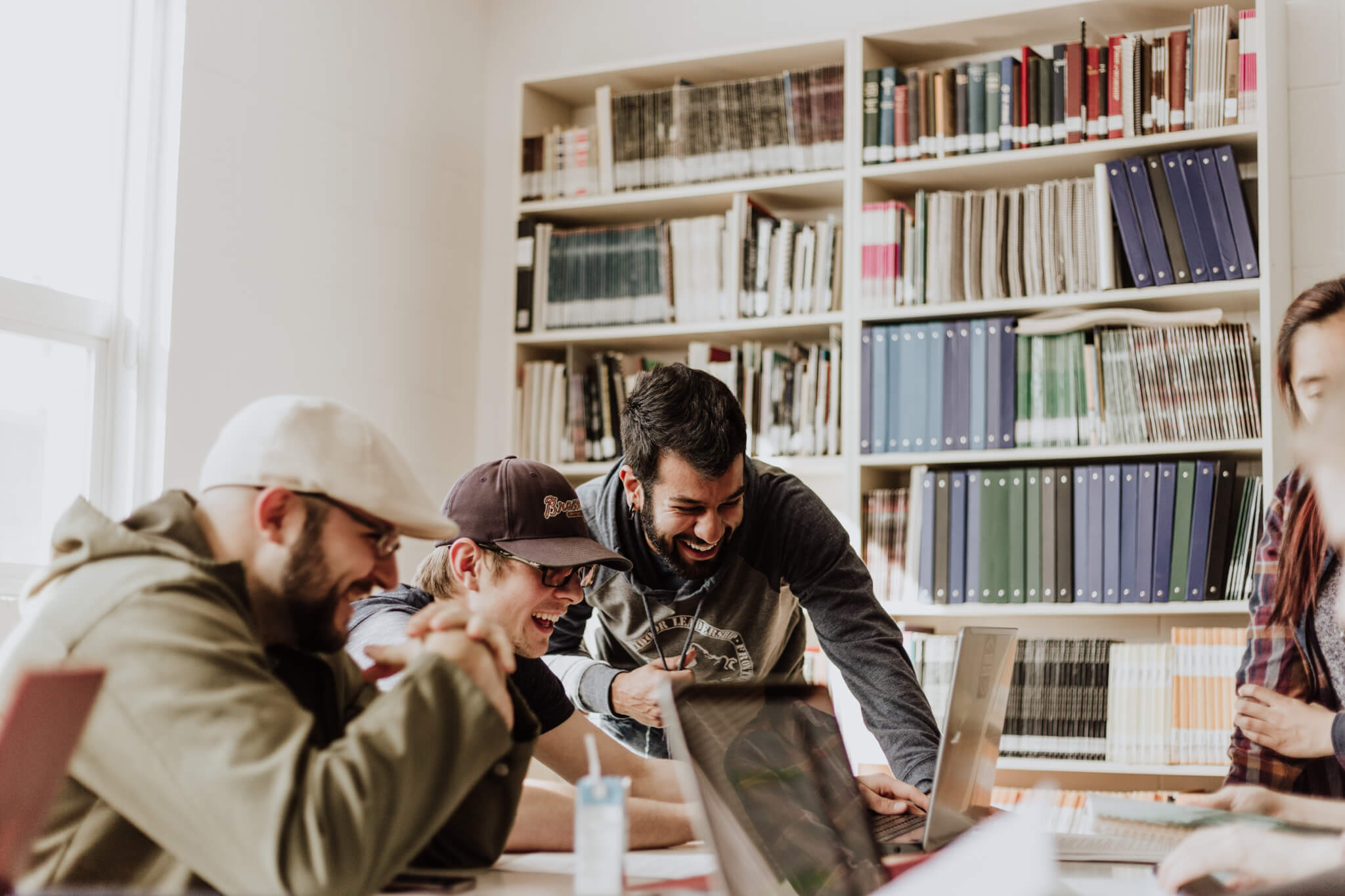 Developer Enablement Services
Turbocharge your development efforts. 3PL Central can help.
3PL Central experts provide technical consultation for custom projects that require deep 3PL, logistics, product and software expertise. Subscribe to our Developer Enablement Services and receive top-level technical consultation, SLA-driven API resources, live support, and sandbox access for all your custom API integration programs. This service is only available to direct 3PL Central customers, but privileges may be extended to their customers and third-party developers. A subscription to Development Enablement Services include:
Community access
Community designation
Exclusive-use APIs
Early Access / Beta opportunities
Live developer support
High-level SLAs
Sandbox access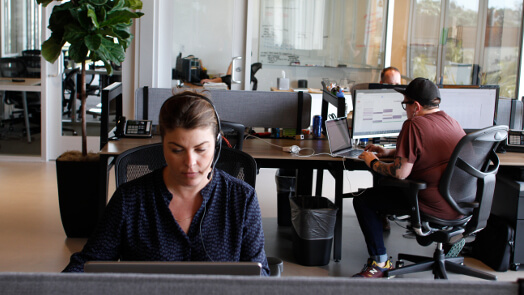 Technical Services
Let us help you scale your business. We've got you covered.
The 3PL Central Technical Services Team can take on virtually any project for your warehouse, whether it is a well-known ecommerce shopping cart like Shopify, complex EDI needs, custom reporting, or an integration to a proprietary system.
We are the technology partner you can trust. With over a collective 150 years of first-hand software and logistics experience, our Technical Services team has helped over 1500 3PL warehouses become more successful, modernize their operations, and move into new market opportunities, such as ecommerce and omnichannel fulfillment among others.
Our unique combination of skills will help your 3PL accommodate your customers' unique workflows, whether you are a technology blackbelt or if this is your first WMS. Let 3PL Central handle the technology – we'll provide you with the best tools to help you grow so you can focus on providing superior service for your customers.
Reporting
Our team can customize reports to visualize your data however you need so you can gain more insight into all aspects of your 3PL warehouse operations.
Reformat pre-built reports (add/remove fields, edit grouping/sorting of data, etc.) to make it easier to find insights and issues
Match reports required by your customer's retail partners to improve compliance
Customize invoices based on unique workflows and billing needs to support unique needs
EDI
Our industry-proven team will partner with you to develop specific EDI solutions tailored to your workflows. Using your customers' EDI specifications, we adapt to and develop custom EDI software integrated directly into 3PL Warehouse Manager, so you can say hello to efficiency and goodbye to tedious paper processes. Our services include:
Support for the most common EDI documents (832, 846, 940, 943, 944, 945, 947, 997) reducing implementation time
Multiple EDI formats (delimited, fixed length, X12, XML) for flexible importing and exporting
Configure support for different delivery methods (FTP, SFTP), based on your customers' needs
Labels
We partner with 3PLs to develop retail-compliant custom labels that meet your customers' needs without leaving your WMS, so you can print labels however you want. Support for custom label types include:
Print retail-compliant GS1-128 (UCC 128) labels
Print custom 2D barcodes for customers that need more data in a smaller space
Print custom carton labels to fit customer packaging specifications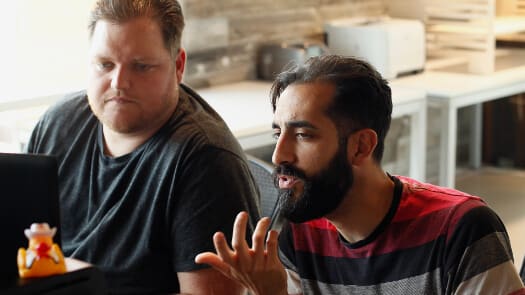 Support Services
Expert help is one call away. Partner with 3PL Central
We understand the complexity of day to day operations and the importance of every part of the warehouse running smoothly. Our expert Support Team is available to assist with anything that may come up during your business operations, from an unexpected error to a quick refresher on a feature you haven't used in a while.
Comprised of Support Engineers with direct 3PL and software expertise, our Support Teams are located on both sides of the coast, so you get expert help during your business hours and beyond. For special cases that require deep technical expertise, we have dedicated Software Development, API and EDI specialists available to assist warehouses with limited IT resources.
3PL Central's Support Team has been superb with their customer service and provides timely attentions to our tickets. We have learned so much from them, and they are definitely the best.

IT Program Manager