Improve Your Warehouse Performance
Grow in Ecommerce
Is your warehouse looking to offer 3PL ecommerce fulfillment but you don't know where to start? Let us handle the legwork and start receiving orders in minutes.
The Technology Backbone
Give your IT team peace of mind with a secure cloud-based system that never sleeps—without the need to update and maintain software.
Save Your Staff from Manual Order Entry
Reduce pressure from your staff doing manual order entry to avoid mis-ships and reduce chargebacks by automating orders.
How Your Warehouse Can Save
161 hours
Average time saved per month when using automation instead of manual order entry
$9,000
Average chargebacks of shipping a non-compliant pallet without WMS automation
$8,092
Average savings on warehouse labor per month when using 3PL Warehouse Manager WMS
Identify Hidden Fees and Increase Profits
Shorten Your Cash Cycle: Reduce billing time to hours, not weeks. Generate invoices and send them in minutes with our Billing Wizard or automated with our QuickBooks integration.
Capture Unique Billing Workflows: 3PL-specific billing automatically calculates recurring charges for storage, shipping and handling, and lets you manually input charges on the fly.
Say Goodbye to Chargebacks: With a dedicated EDI team with compliance expertise, direct retail-compliant documentation, and an Attach Images feature, retailer compliance is a breeze.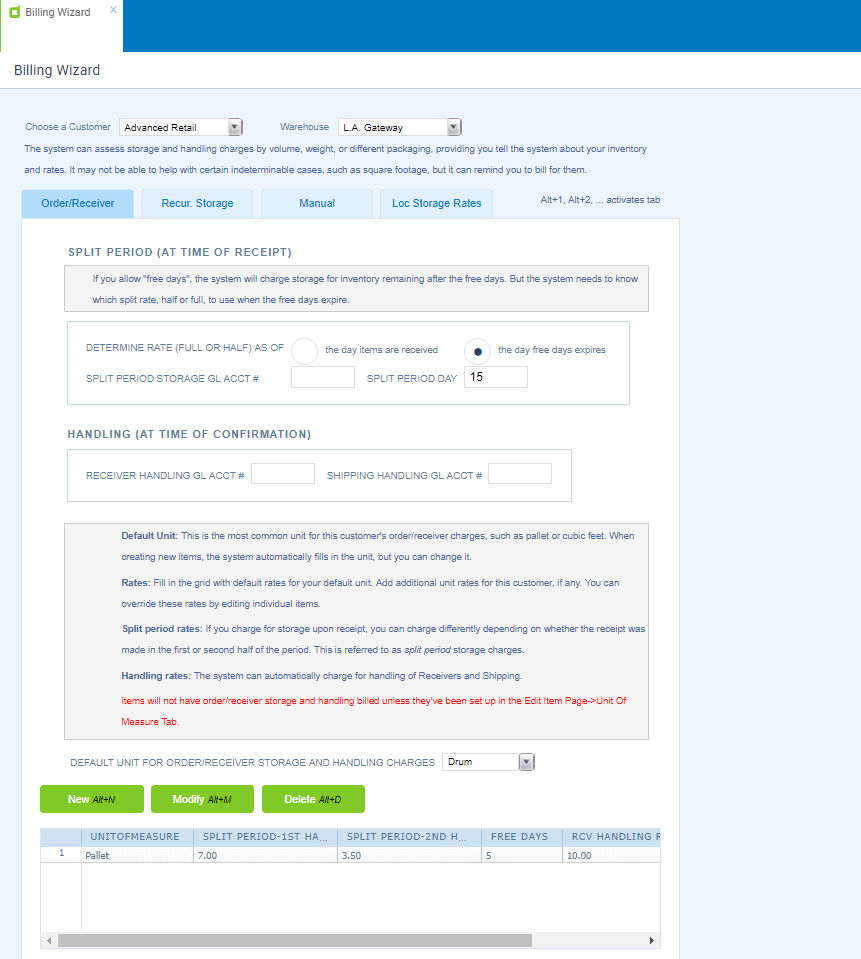 Manage automated and manual fees with our 3PL-specific Billing Wizard™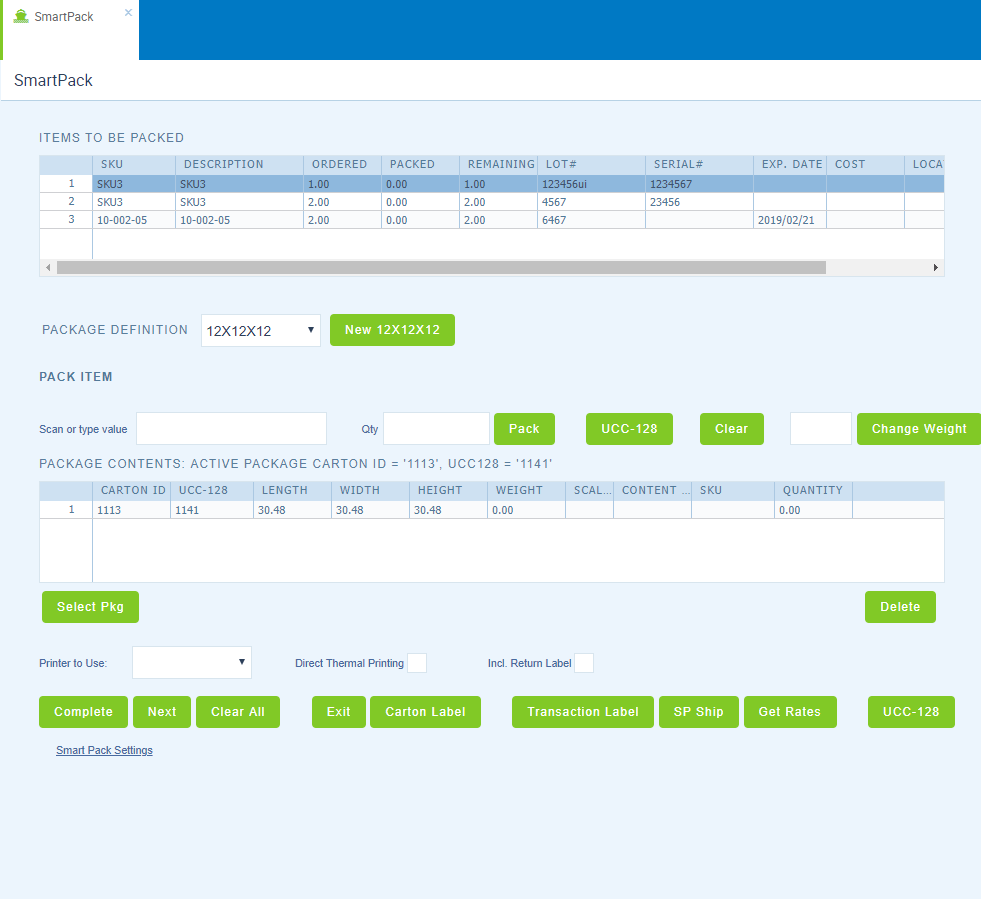 Automate and verify 100% packing accuracy with SmartPack™
Reduce Labor Costs With a Paperless Warehouse
Verify Shipments and Print Labels Hands-Free: With our complete small parcel solution, verify order and shipping accuracy, and print labels and shop for the best shipping rates directly from the WMS.
Stand-out from the Competition: By partnering with the leader in cloud-based warehouse management technology, you can offer more services that attract and retain large customers.
Stay on Top of Increasing Customer Demands: Accommodate complex customer workflows and quickly adapt to your customer's needs all in one system.
Want to grow your 3PL warehouse?
Offer Visibility Into Your Warehouse Operations
Your Entire Operations In One Interface: Track every customer, order, item, and transaction in and out of your warehouse from anywhere in the world, all in one interface.
Automatically Notify Customers With Key Information: Automated customer notifications of inventory-related information (low stock, fulfilled orders, etc.).
Achieve 100% Inventory Accuracy: With Inventory Audit, ensure that your inventory in the system matches what you have on-hand.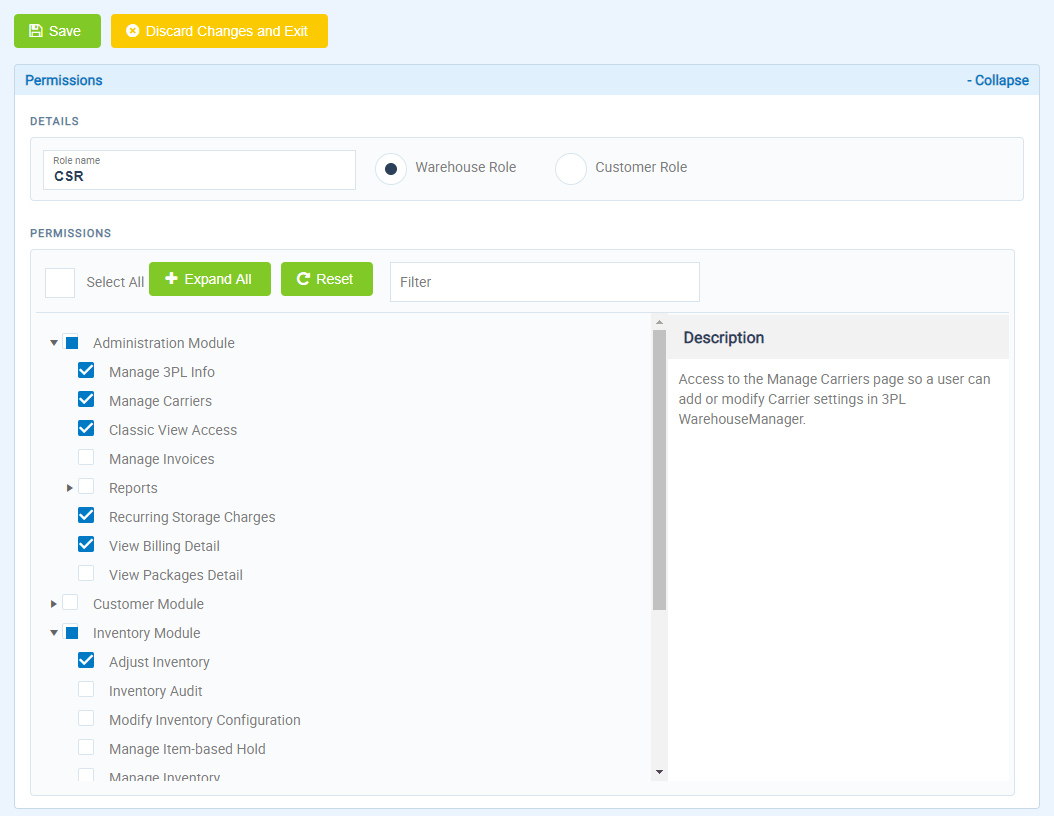 Set-up specific warehouse and customer permissions with our role-based access web portal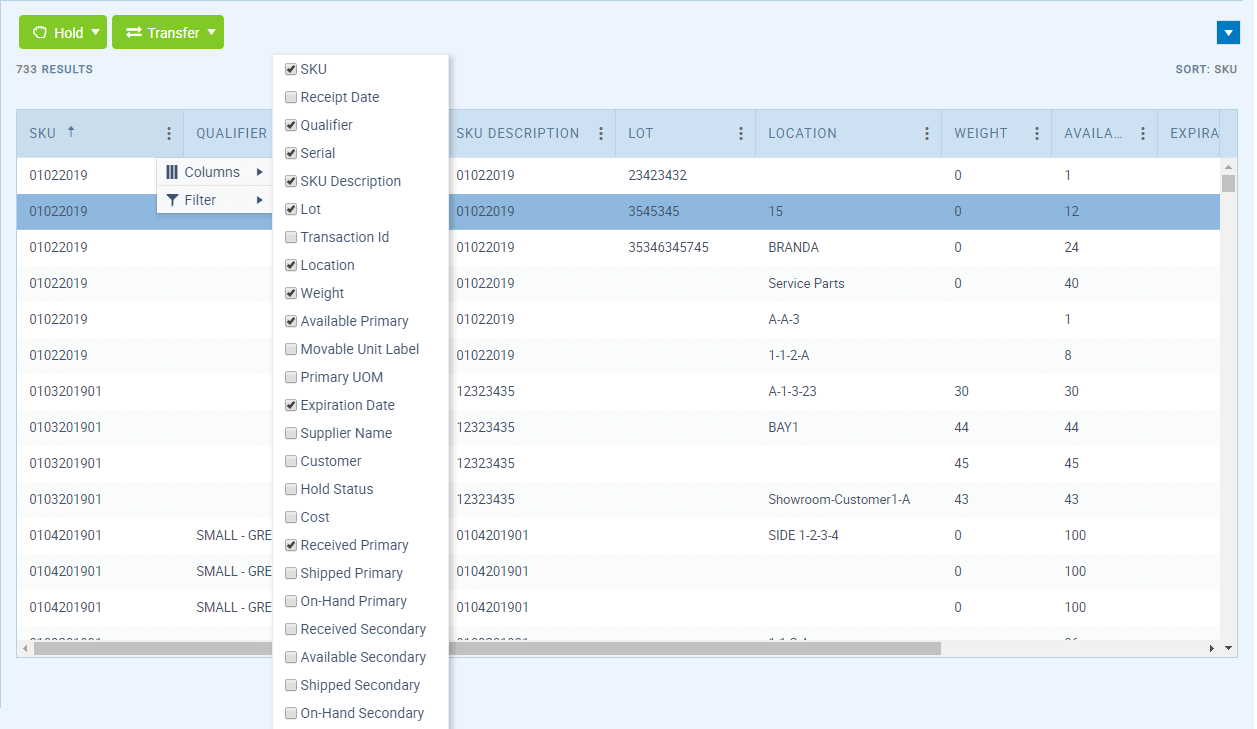 Granular-level tracking for each order
Attract and Retain More Customers
Automate Your Order Allocation: Continue your dedication to quality, and serve your customers no matter their industry with various ways to track inventory (lot, serial numbers, expiration, etc).
Create Your Fulfillment Ecosystem: With our REST API, easily integrate with systems you and your customers are already using, as well as new systems that can streamline and grow your 3PL.
Permission-Based Inventory Access: Exclusively segment inventory, reporting, and billing for each customer, and give them access with our permission-based customer portal.