Industry Veteran John Watkins to Continue with Company as Chief Strategy Officer
El Segundo, CA , September 19, 2018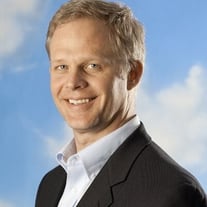 3PL

Central, the leading cloud-based Warehouse Management
System (WMS) provider designed specifically for third-party
logistics warehouses, is announcing the appointment of Andy
Lloyd as their new CEO, effective immediately. Lloyd will be
responsible for 3PL Central's strategic vision, product
development, and business direction.
With experience in leadership roles at cloud-based software companies ranging from startups to rapidly scaling public software companies, Lloyd expects to accelerate growth by both entering new markets and providing a more comprehensive solution to its current target customers. Immediately prior to joining 3PL Central, Lloyd served as General Manager of Commerce Products at NetSuite, where he led teams through a period of rapid growth from under $25 million in revenue to north of $150 million in revenue in advance of their acquisition by Oracle.
John Watkins, 3PL Central co-founder, will continue with the company, moving into a role as Chief Strategy Officer and Board Member. He will use his more than 25 years of experience in the warehousing industry to help guide the company's strategy, including a more aggressive approach to both partnerships and corporate development. Additionally, Watkins will continue to play an integral role in sharpening 3PL Central's focus on its chosen customer segments.
"I am thrilled to be joining such an exciting company as it continues its rapid growth," said Lloyd. "The work John has done will serve as the foundation of our efforts to provide the most comprehensive solution for 3PL warehouses." Lloyd continued, "There is a massive evolution happening in our industry and 3PL Central expects to continue to be the go-to solution for businesses looking to grow and best serve their customers. I'm very happy John will remain on our team going forward."
"I am extremely excited about what lies ahead for 3PL Central and have tremendous confidence in Andy's leadership and ability to take our company to the next level," said Watkins. "I'm also very pleased to have the added time to focus on our business strategy and ensure we are delivering the leading third-party warehouse management solution and absolute best WMS in the market."
About Andy Lloyd
Andy Lloyd is a software innovator with more than 20 years experience at high growth companies, ranging from startups to Fortune 100 companies. In his role at NetSuite, Lloyd led both digital marketing, e-Commerce, and retail vertical teams both from a product and new business perspective. Prior to joining NetSuite, Lloyd was the CEO of Fluid Inc., where he led the company's strategy, innovation, and growth. Under his leadership, Fluid Inc. more than tripled its annual revenue and improved profitability year-over-year. In addition, Lloyd drove new business, adding key brands to the portfolio, as well as driving geographic expansion. As an entrepreneur, Lloyd was the founder and CEO of Chariteam, which provided a SaaS solution for online fundraising. He was also a founding team member of Diba Inc.
Lloyd has a bachelor's degree in Psychology from Stanford University, where he was also captain of the swim team, leading the Cardinal swimmers to an NCAA championship and setting records for the largest margin of victory and the highest point total in NCAA history. Lloyd was ranked among the top 25 swimmers in the world in 1991 and competed in the Olympic Trials in 1998 and 1992.

About John Watkins

John Watkins is the co-founder and Chief Strategy Officer of 3PL Central. With more than 25 years experience owning and operating third-party logistics warehouses, Watkins is one of the leading experts in the industry today and is regularly called upon for commentary and input in logistics and supply chain solutions.

In 3PL Central's early years, Watkins drove the development and product vision of 3PL Warehouse Manager, the company's flagship product that launched 3PL Central as the leader in cloud-based warehouse management systems and products. Prior to entering the 3PL industry, Watkins served as Controller for Syncor International, a pharmaceutical drug distributor, and as a CPA at the Big 4 accounting firm KPMG Peat Marwick. Watkins has a Bachelor of Arts in Accounting with a minor in Spanish from the University of Utah. He also holds a Master of Business Administration from the University of California at Los Angeles.
For press inquiries and questions, please contact us at 3PL central Contact.