EL SEGUNDO, CA - June 18, 2018 — 3PL Central, the leading cloud-based Warehouse Manager System (WMS) provider, is pleased to announce its integration with TMW Systems, a leading provider of software, business intelligence and related solutions to the North American transportation industry. This will bring together an industry leading suite of productivity tools to improve capabilities for customers throughout the supply chain.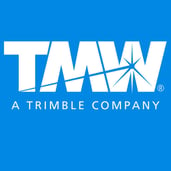 Through an API, warehouse operators and carriers can now seamlessly integrate 3PL Central's cloud-based Warehouse Management System (WMS), 3PL Warehouse Manager, with TMW's TruckMate Transportation Management System (TMS) solution to streamline workflows, reduce costs and maximize overall productivity.
The new integration enables warehouse operators to handle multiple, high-volume orders and charges via a single WMS solution for multiple carriers. The result is a complete, end-to-end solution from the warehouse to the carrier that can be implemented regardless of where the shipment order originated.
"This integration gives facilities the option to work with carriers through TruckMate 3PL Warehouse Manager," said Harald Fritz, vice president, TMW's TruckMate. "This API provides an end-to-end solution that greatly streamlines the overall operation."
An industry leader, 3PL Central is a popular cloud-based WMS available in the 3PL and Warehousing marketplace. The company's software solutions have grown exponentially, providing enterprise-class WMS functionality to a range of warehouse operations who need a nimble SaaS WMS for inventory management, connectivity, flexibility and compliance for warehouses operating in increasingly complex and competitive environments.
"We are very excited to integrate 3PL Warehouse Manager with TruckMate, making it easier for our joint customers to better manage workflows from beginning to end. We believe the relationship will bring productivity tools from 3PL Central and TMW Systems together to improve capabilities for our customers throughout the supply chain."

- John Watkins, President, 3PL Central
The TruckMate and 3PL Central API capabilities give warehouse management operators the ability to perform a number of tasks, including:
Create new orders when goods are ready to ship to or from the warehouse, complete with shipping details and accessorial charges.
Subsequently update those orders to track changes and request actions from the user.
Inquire about other specific order information.
Auto calculate pallets, weight, dimensions, and freight classifications to eliminate manual entry and reduce errors.
"With our integration of 3PL Central's cloud-based solutions, we can offer a powerful solution for warehouse management for any size customer," Fritz said. "Whether they deal in refrigerated, frozen or dry goods, that customer's warehouse management is now seamless and optimized for all sizes and types of transported goods."
TMW Systems will be demonstrating the integration at its 2018 in.sight user conference + expo. Themed "in.novation, in.spired." this year's event will be held in Houston at the George R. Brown Convention Center from September 9-12.
---
About 3PL Central
3PL Central is a leader and popular cloud-based WMS available in the Third-Party Logistics and Warehousing industry marketplace. The company's products seamlessly integrate with a large and growing number of eCommerce enablement technologies, EDI providers, ERP platforms, accounting packages, shipping partners, and other supply chain technologies to deliver a full warehouse management platform to its customers. Since 2006, 3PL Central's software solutions have grown exponentially, providing enterprise-class WMS functionality to a range of warehouse operations who need a nimble SaaS WMS while remaining easy-to-use, flexible, and scalable. Designed to meet the unique needs of today's high-tech warehousing operations, from traditional 3PLs to Fortune 500 Distribution Centers, the company's products help their customers increase sales, streamline operations, and improve customer satisfaction, all while expanding overall profitability. Learn more or see our tools in action by contacting us.
About TMW Systems
TMW is working to transform the way the world moves freight through innovative transactional, visibility, decision support and optimization solutions. TMW provides software solutions for transportation services management, fleet maintenance and management, business intelligence, bid management, freight visibility, and final mile routing, scheduling and dispatching. TMW is at the forefront of leading innovation in the transportation community through a number of initiatives. Among those initiatives are being a charter member of the Blockchain in Transportation Alliance (BiTA) and Blockchain Engineering Standards for Transportation and Logistics (BEST-L) along with its in.sight user conference. With over 2,000 customers, TMW is a Trimble brand (NASDAQ: TRMB) with offices in Cleveland, Dallas, Indianapolis, Nashville, Oklahoma City, Raleigh, Vancouver, and Melbourne (Australia).