Starting from Ground Zero
In November of 2013, Captech Logistics' co-founders, Dan Finkle (pictured below) and Allen Kintz, were under pressure to get their fledgling 3PL up and running from scratch. "When we first began operations," said Finkle, "we were looking at a completely empty warehouse, lots of bills – and zero customers."
With a reliable track record for building and growing logistics businesses, Captech's founders secured its first contract in no time - storing raw materials for a multinational conglomerate. Within under a year, Captech was the vendor of choice in their area for storing and shipping parts and raw materials for large customers.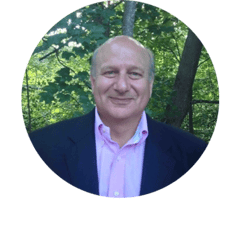 Captech Logistics Since 3PL Central
↑ 214%

Customer Growth

↑ 233%

Employee Growth

↑ 55%

Growth in Order Volume
"We were never concerned about growth - partnering with 3PL Central made that easy for us."
Limited by On-premise Solutions
Business was booming, and the founders knew they needed a Warehouse Management System as soon as possible. With little time to research, they invested in an enterprise-level, on-premise solution to assist with inventory management. But almost immediately, their new WMS proved to be problematic. "We purchased the system to fill a void," says Finkle. "We didn't think about the future limitations".
The enterprise-level solution they selected had limited capabilities for ecommerce - a market they wanted to grow into. This lack of ecommerce capabilities led to Captech turning down an ideal customer, and advising them to select a different 3PL. "That was very tough for us to do," said Finkle, "The worst part was that we worked hard to make that customer happy – but we were limited by our WMS."
Moving To The Cloud and Ecommerce Fulfillment
Captech knew that if they want to move into ecommerce and grow into other new markets, they need a more comprehensive WMS. With help from their IT Team, Captech found 3PL Warehouse Manager.
Captech's IT Team loved the cloud-based solution that ran without the need to update and maintain servers.
"We spent around $20,000 on server fees alone with an on-premise solution,"says Finkle. "We saved that and $2,000 a month by going cloud-based."
What's more, 3PL Warehouse Manager also allowed Captech to simplify complex processes and upgrade technologies across the warehouse - mobile scanning, a customer web portal, seamless integrations to other platforms, an automated pick/pack/ship workflow, and billing automation - a feature Captech really needed. "With the 3PL Central Billing Wizard," Finkle says, "We reduced billing time from two days to five hours. We were able to send bills directly to our customers, which meant same-day payments for us, and peace of mind for them".
All The Right Tools for Growth
3PL Warehouse Manager has also helped Captech to bring in new technology without disrupting their current warehouse operations. The WMS made it "easy to organize the warehouse and add more space as needed", Finkle says. "We were able to keep our processes across warehouses as we grew and expanded".
What once was an empty warehouse in 2013 is now a successful 3PL with 22 customers - 30% of which are ecommerce - a market they could not serve with their enterprise solution. "We were never concerned about growth - partnering with 3PL Central made that easy for us."
3PL Warehouse Manager gave Captech the confidence to grow into new markets by offering the value-added services, visibility, and automation that ecommerce customers wanted. "3PL Warehouse Manager has given us the functionality to deliver more to our customers", Finkle says. "It provided us with all the right tools to grow our business to the next level".
---
About Captech Logistics


Captech Logistics is a (3PL) third party logistics near Albany, New York specializing in ecommerce fulfillment and same day shipping services. Whether you're looking for a fulfillment warehouse, ecommerce fulfillment center with same day shipping, return or reverse logistics, document storage facility or a bonded warehouse in a free trade zone, our mission is to seamlessly adapt to every aspect of your fulfillment service needs and become an integral part of your operation. To learn more, please visit captech logistics.