Scaling operations by replacing legacy systems
Allstate Moving Systems, an agent of United Van Lines, is a third generation family-owned business with more than 55 years of experience helping businesses with moving services and third-party logistics services across a variety of markets from retail to ecommerce to manufacturing.
Prior to using 3PL Warehouse Manager, Allstate managed inventory with a legacy software system without billing automation, captured billing using Excel, and faced limited visibility of dock appointments — consuming staff's time manually verifying dock appointments and leading to unexpected surges in dock appointments. This prompted Allstate to search for a scalable warehouse management system (WMS) to boost operational efficiencies.
Furthermore, recurring storage capture and transactional charge capture with barcode scanning helped Nick boost warehouse profitability, inventory visibility, and productivity within the first three months of using the software.
By automating inventory management, billing, and dock scheduling with 3PL Warehouse Manager, Allstate was able to scale their business without needing to hire more staff, despite COVID-19 disruptions to business cycles.
3PL Warehouse Manager return on investment
Captured $15,000 in recurring revenue with 3PL Warehouse Manager's Billing Automation in the first couple months of using the system
Grew distribution business share of total revenue by 12% without needing to hire new staff and amidst COVID-19 disruptions to business cycles
Saved 20 hours per month by automating dock scheduling with SmartDock, eliminating the need to manually search for appointment information and automating appointment scheduling
Allstate Moving Systems
CAPTURED BILLING: $15,000 IN 2 MONTHS
| | |
| --- | --- |
| Locations: | 4 |
| Employees: | 100 |
| Years in Business: | 55+ |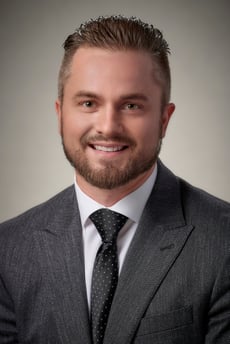 "Thanks to 3PL Warehouse Manager, we've boosted efficiency and increased our distribution business from by 12% with the same staff. we're at the point where our warehouse is maxed out."

Nick Luni, Director of Sales & Marketing, Allstate Moving System
---
About Allstate Moving Systems

Allstate Moving Systems is an agent for United Van Lines, one of the most successful and dependable movers in the nation. Our 55+ years of experience has contributed to our reputation as an expert in all Southern California moves. We can assist you with any move, whether it is a local move, long distance move, international move, commercial move or a corporate relocation. Every step of the way, our team is committed to excellence.
In addition to our moving services, we offer a range of warehousing and distribution services from full-service warehousing and distribution to record storage and hospitality installations. We are one of Southern California's largest moving companies with locations in Poway, Oceanside, North Hollywood, and Ventura, CA.