From Elementary School Teacher to Successful 3PL CEO
When Lauren Nichols (pictured below), then an elementary school teacher, had the opportunity to work in her dad's warehouse, she did not know that it was the start of finding her true passion of running a 3PL that employees and customers love.
Lauren's family has been in the warehousing industry since the 40's. She recalls labeling shampoo bottles and shipping packages as she was growing up. Upon her dad's retirement, Lauren took the leap and founded 3G Warehouse (3G) with a few customers in 2009, with a focus on being a Women Business Enterprise (WBE). Her goal was, and still is, to provide customers with reliable and cost-effective storage and shipping solutions.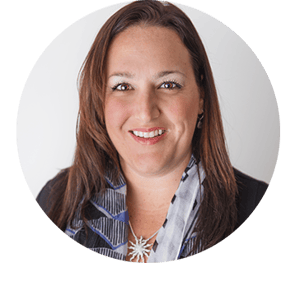 3G Warehouse By The Numbers
2 locations

200,000 sq. ft. of warehouse space

349% total order volume since 3PL Central
"When I sit in a sales meeting with potential customers, I'm pitching that we are a valued part of their team and we are vested in their growth."
3G Warehouse's Recipe for Success
Lauren attributes 3G Warehouse's success largely with staying true to the company's pillars – honesty, transparency and reliability – values Lauren says most people wouldn't normally associate with 3PLs. The other factor contributing to their success is their timing in the market with 3PLs being more common today. When her business was in its early stages, Lauren was so focused on growing 3G that it was difficult to admit that her team could not accommodate a request, for fear of losing an opportunity. Nine years later, 3G stands on solid ground and with a full understanding of their core competencies. Today, a lost opportunity is a lesson learned, and it means that they can deliver incredible service for customers with a multitude of needs.
With her success, Lauren has become more selective - seeking out customers that best fit into 3G's portfolio, strengths, growth strategy, and most importantly, values. Working with people and businesses they believe in has been a great recipe for 3G's success. Lauren's long-term goal is to become a leader in the industry while keeping honesty and transparency at the forefront.
"Today, a lost opportunity is a lesson learned, and it means that we can deliver incredible service for customers with a multitude of needs."
Vested in Their Customer's Growth
When Lauren heads a sales meeting with potential customers, she's not only pitching 3G Warehouse as a 3PL, but as a valued Partner and Consultant as well. Their target customers range from Fortune 500 companies with robust reporting needs and sophisticated pick policies to two-man shows in a small office, who may not have IT infrastructures in place. Often, 3G Warehouse customers are so focused on running their own business that growth is oftentimes overlooked, especially in e-commerce.
This is where 3G Warehouse, the Partner and Consultant, comes into play. Using 3PL Central's shopping cart integrations, Lauren has helped 3G's customers integrate quickly, automate orders, set up SKUs, and offer meaningful value-added services, including kitting, co-packing and labeling.
Apart from e-commerce, 3G's most successful service is Pick and Pack Services, optimized by analyzing reports and utilizing different pick policies through 3PL Warehouse Manager WMS. 3G Warehouse, supported by 3PL Central, provides all their customers with all the right tools to build and grow their businesses.
"Our long-term goal is to become a leader in the industry while keeping honesty and transparency at the forefront."
Leveraging Over a Decade of Retail Experience
3G Warehouse supports Finished Product customers with an even split between e-commerce and mass market retail. With almost a decade of expertise in this space, they know all the nuances of working with the largest mass market retailers out there. When a new customer comes in and is in the middle of negotiating with a retailer, 3G will advise them about chargeback schedules, profit margins, and other factors they may not have considered before.
For example, a prospective customer once told Lauren, "You don't know what you don't know... we just lost 200% of our profit on that account because we didn't know about chargebacks." This is exactly the issue 3G wants to eliminate. 3G Warehouse is invested in their customers' success, and their customers are always thankful. "A lot of our customers say that 3G is a great partner", Lauren says. "They've got our back. Always. And they're right."
---
About 3G Warehouse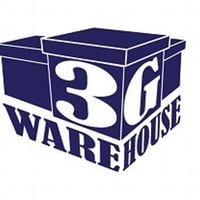 3G's goal is to make shipping and logistics easy. With over 200,000 square feet of modern hi-bay warehouse space, 3G Warehouse has become an integral part of the supply chain for companies both large and small. 3G offers E-commerce Fulfillment, Pick N Pack fulfillment and Kitting services on both the East and West Coast making distribution through the USA efficient and cost effective. They are WBE certified and a leading supplier on procurement projects. They leverage their buying power, relationships and logistics partners to service many different customers and government agencies.
For more information about 3G Warehouse, visit www.3gwhse.com.