The 2022 State of the Third-Party Logistics Industry Report highlights the supply chain technology transformation as one of the top trends for the year. As third-party logistics (3PL) warehouses evolve to offer more omnichannel fulfillment options, embracing the right technology is essential for 3PLs. But what is the right technology?
While the Third-Party Logistics Benchmark Report found that warehouse management system (WMS) software topped the list of most implemented technology by 3PL warehouses at 84%, WMS is not the only technology available on the market to help with warehouse operations. Other software like order management systems (OMS) offer similar functionality to WMS, but the two are not interchangeable. Choosing between an OMS or a WMS – or implementing both as a technology stack – is a big decision for any 3PL. If you have questions about the differences between OMS and WMS, this article will define each technology and outline their functionalities to help you decide which is best for your 3PL.
What is Warehouse Management System or WMS?
WMS, or a warehouse management system, is software that captures and records nearly all day-to-day operations of a particular warehouse. This can include basic fulfillment functionality like inventory management; billing; picking, packing, and shipping; receiving; customer relations via customer portals and notifications; location management; and more. WMS software also includes intelligence in the form of data analytics and reporting. Additionally, many WMS platforms offer integrations to both mobile barcode scanning as well as online shopping carts and marketplaces through application programming interface (API) integrations to automate ecommerce fulfillment and electronic data interchange (EDI) to support retail operations and fulfillment. There are two types of WMS available: on-premise and cloud-based.
On-Premise WMS
On-premise WMS refers to software that lives in the 3PL's servers and that the 3PL's IT department manages after receiving a copy from the software company, meaning that the software works even when the internet is down. Since the software is often made for each specific warehouse, on-premise WMS software offers limitless customization to fit each warehouse's workflows. However, because the warehouse hosts its instance of the software, an on-premise WMS does not offer automatic updates, the warehouse employees can only access the software at on-premise terminals, and implementing the software can take months to over a year. Furthermore, because the warehouse's IT department must maintain, customize, and pay to upgrade the software, on-premise WMS is costly in the long-run. On-premise WMS used to be the industry norm, but now, more 3PLs are opting for cloud-based WMS.
Cloud-Based WMS
Cloud-based platforms are often built to standard specifications for broad warehousing needs and usually help align warehouse workflows to best practices. By definition, cloud-based WMS software lives online in the cloud, so it is scalable and flexible, offering updates that go through automatically when the software company publishes them. Because of this, implementation is significantly quicker with cloud-based WMS software and more cost-effective as well. Additionally, warehouse employees can access a cloud-based WMS anywhere they have an internet connection, and warehouses do not need an in-house IT team to manage their software needs. Given the benefits of cloud-based WMS, it is unsurprising that its widespread adoption continues to drive growth in the market, which is expected to reach $8.1 billion by 2028.
What is an Order Management System or OMS?
OMS, or order management system, is software that tracks the coming and going of all inventory and the orders tied to it throughout the supply chain for its entire lifecycle. The focus of OMS is inventory tracking: "the process of continuously monitoring all of the inventory items that a business owns" across all warehouses, retail stores, and even manufacturing hubs, from origin through transit, from PO to order shipment to the consumer. Whereas WMS focuses on all the transactions within a warehouse and keeps track of inventory by receiving and processing orders against inventory, OMS platforms are versatile enough to manage inventory levels and orders on all sales channels.
Because OMS software provides data on inventory levels – including the status of inventory and how much quantity a company owns – across all channels, it is a fantastic resource for companies looking to branch out into ecommerce and omnichannel selling as well as private warehouses that do not manage multiple customers' inventory.
Ways WMS and OMS Work Together
Your WMS can work with your OMS to give full visibility of inventory as it progresses throughout your warehouse. This technology stack strengthens the connection between you and your customers in the following ways:
Increase supply chain efficiency as both you and your customers know exactly where inventory is at all times and can plan for bottlenecks
Reduce costs by synchronizing systems to keep you and your customers on the same page, making sure they always have enough stock on hand
Eliminate manual errors by automating inventory functions such as cycle counting
Boost the accuracy of data collection and reporting between systems
Limit theft or loss of inventory by providing real-time inventory levels for all items across all channels
Enhance the customer experience with augmented visibility and open communication
Save time!
Adopting technology is a must in today's logistics landscape, but knowing what you need – and what you don't – is complicated. However, perhaps more important than knowing what technology to choose is knowing how that technology can work with your customers and their tech; it's why 3PL Central acquired Scout and Skubana last year to streamline fulfillment technology for both 3PLs and their customers.
For more technology tips for this year, read the 2022 State of the Third-Party Logistics Industry Report.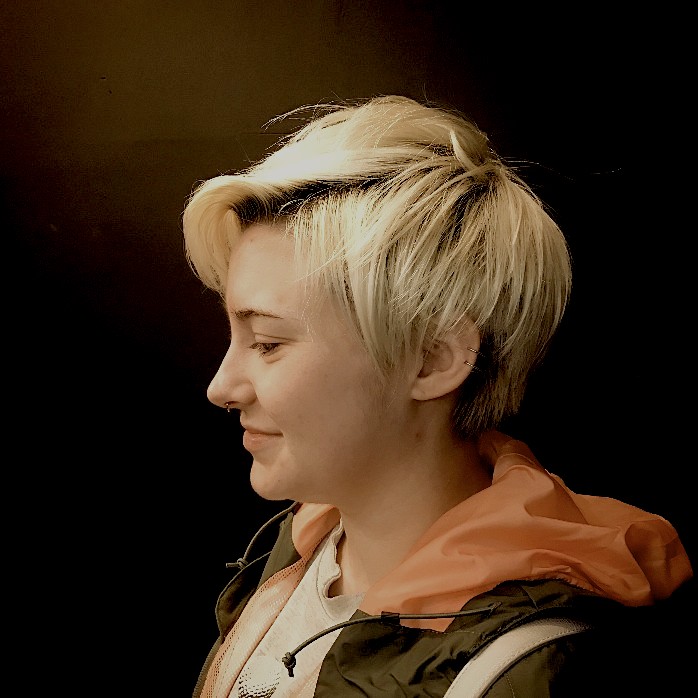 Ashley Hawkins has over 5 years of experience in applied mathematics, previously working as an editor and copywriter in engineering and tech. She now works as a Content Marketing Specialist at 3PL Central where she writes content on industry trends and best practices. With experience in research and consulting on software workflows, Ashley is passionate about the future of technology and logistics.