The 2022 3PL Peak Season Playbook outlined some essential ways that using the right warehouse technology can help you tackle your peak season goals, including getting smart about data and implementing omnichannel fulfillment strategies. But what exactly is the right technology for your company?
The Playbook mentions warehouse management system (WMS) software throughout as the go-to technology solution for your supply chain needs. But some may be more familiar with other types of software like enterprise resource planning (ERP) platforms that emerged in the eighties and continue to be a popular option, especially among larger brands.
For example, Nike recently made industry news headlines by announcing they are planning to launch a new ERP system to help reduce in-transit inventories and lead times to get products to market. This ERP overhaul has been in the works at Nike since 2020 as "part of a strategy to more effectively service online customers and unify financial and inventory views across the company's ecosystem." The new ERP goes live in China this month, though it will not deploy in North America until fiscal year 2024. Four years comes off as an exceptionally long time spent planning a software change, but this timeframe highlights just how massive and complex ERP systems are.
What is an ERP?
An ERP system is a software platform that integrates all day-to-day business activities of a company including accounting functionalities, project management, risk management and compliance, and supply chain operations. According to Investopedia, "an ERP software system can also integrate planning, purchasing inventory, sales, marketing, finance, human resources, and more." Some of the benefits of ERPs include visibility across an entire organization, automated business functions, and real-time, accurate data reporting.
Because ERPs manage all business functions in one connected system, they are massive—one might even say bloated—pieces of software that take a lot of time to develop and implement. Considering the size of ERPs, it is no wonder that Nike's ERP overhaul has taken multiple years to deploy. This extended scope also means that ERPs are expensive—really expensive—because development is bespoke to each company's individual needs and the company would need an extensive IT department to manage the ERP system. This also creates a lack of adaptability of the software because any changes to the structure of the ERP will take more time and money.
Of course, some companies—typically larger companies that operate their own end-to-end supply chain—still see a significant return on investment (ROI) with an ERP by increasing productivity and reducing inefficiencies within the business. Nike—a multi-national company worth tens of billions of dollars that oversees its own design, manufacturing, distribution, warehousing, and sales—needs something as expansive as an ERP to coordinate its complex operations.
Most companies are not Nike. Alternatively, for the majority, especially third-party logistics (3PL) warehouses, a WMS is more than enough to streamline operations.
What is a WMS?
A WMS is software that specifically manages the day-to-day tasks within a physical warehouse of goods. This includes everything from inventory management to receiving to picking, packing and shipping orders to customer relations to billing. Like an ERP, WMS software offers complete visibility and real-time, accurate data reporting while automating business functions.
WMS vs. ERP
The main functionality difference between an ERP and a WMS is the scope: an ERP covers the entire supply chain whereas a WMS focuses on optimizing warehouse process and near adjacent processes related to fulfillment and inventory management. As such, WMS platforms are much more flexible and fluid while still providing integrations with other software systems that a business may need, like order management system (OMS) software, accounting software, and shopping carts and marketplaces. For 3PLs whose entire business is warehousing, a WMS makes more sense than an ERP because it is designed to handle all the specific needs of a logistics business.
WMS software is also significantly less expensive than ERP systems by nature with minimal upfront costs, though they still offer customizability to individual businesses' workflows while aligning them to best practices. With built-in modularity, WMS platforms are highly adaptable and offer the ability to change quickly to accommodate shifting business needs. Because of this flexibility and agility as a lean software package, WMS implementation is significantly shorter than with an ERP. WMS can be up and running in a matter of weeks and does not require the support of an IT team—further reducing investment costs—with resources to support directly from the development company.
In the case of ERP versus WMS, bigger is not necessarily better, but bigger is definitely more complicated, less adaptable, and more expensive.
To learn more about how new cloud-based software is revolutionizing the logistics technology landscape, read the Extensiv whitepaper Why Connected Commerce Will End the Reign of ERP.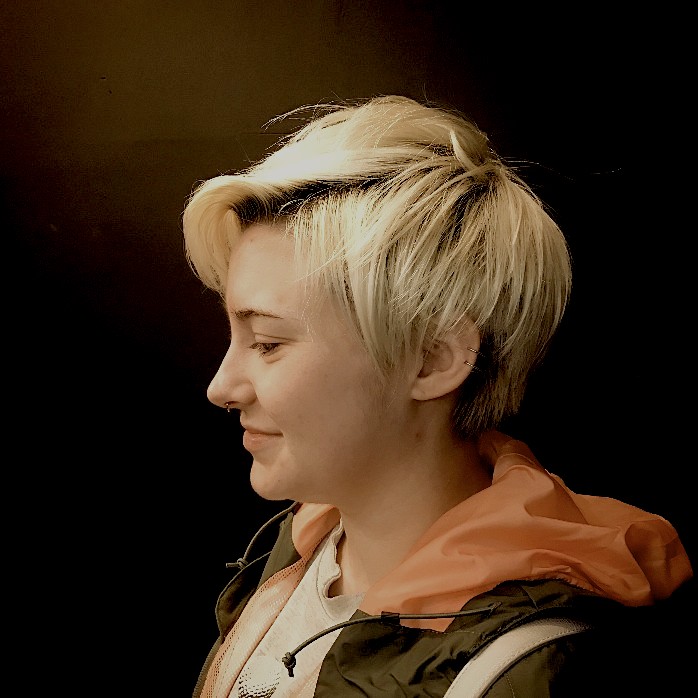 Ashley Hawkins has over 5 years of experience in applied mathematics, previously working as an editor and copywriter in engineering and tech. She now works as a Content Marketing Specialist at 3PL Central where she writes content on industry trends and best practices. With experience in research and consulting on software workflows, Ashley is passionate about the future of technology and logistics.