For many third-party logistics (3PL) warehouses, selecting a warehouse management system (WMS) can rank as one of the most important decisions they will make for their business. The right WMS will play a critical role in productivity, accuracy, profitability, and growth.
So, when making a significant investment in a WMS, what should 3PLs know about choosing between cloud-based warehouse management software or on-premise?
What is On-Premise Software?
On-premise software is installed on-site and runs on the computers or data center of the company or person owning the software. Some people may also refer to on-premise as "on-prem." The key to on-premise is that it uses the company's own hardware and internal resources to manage and house the software.
What is Cloud-Based Software?
Cloud-based computing, also called Software as a Service or SaaS, provides access to software applications over the Internet using shared computing resources. Cloud allows for accessing and storing data on the Internet rather than on your own computer or resources.\
Now that we know how cloud and on-premise WMS solutions are different, let's understand growth and benefits.
On-Premise vs. Cloud WMS Growth Rates
While many of the early warehouse management systems focused primarily on building on-premise solutions, the next generation systems have focused on cloud-based WMS software for easier accessibility and scalability. As such, cloud-based WMS adoption is expected to grow at more than double the pace of on-premise solutions.
Market and Markets' Warehouse Management System Market Global Forecast to 2025, shows the on-premise WMS market growth at only 13.1% CAGR from 2020 to 2025, whereas cloud-based WMS is expected to grow at 28.7% during the same period.
You might ask, why the cloud?
Why is a Cloud-based WMS better than On-premise?
3PL warehouses have increased adoption of cloud-based WMS systems for the following reasons:
Anywhere, anytime access – Using a cloud-based system allows owners, operations executives, and 3PL customers to access WMS information from any computer, anywhere, at any time, as long as they have access to the internet and valid user credentials. This visibility allows for transparency with customers, including access to real-time inventory information.
Lower and more predictable costs – Most on-premise WMS providers require significant one-time purchase and installation charges. Additionally, when you need to upgrade or update, you may experience significant one-time charges. With cloud WMS solutions, 3PL warehouses pay monthly or quarterly a standard subscription cost that includes future updates to the system and ongoing maintenance.
Lower IT and maintenance costs – With an on-premise WMS, you are responsible for maintaining servers, computers, and other IT infrastructure needed to support that on-prem solution. You may also have to support increased electricity costs for the larger computing infrastructure , not to mention the cost of in-house IT staff required to support, maintain, or troubleshoot issues. With a cloud-based WMS, you always have the latest version of the software, which reduces the need for internal IT to support.
Rapid deployment – On-premise WMS solutions can take many months or even more than a year to deploy and require intensive onsite implementations, which can be challenging for 3PLs especially during peak season. Cloud-based WMS software has a significantly faster implementation time, with many warehouses up and running in as little as 30 days or slightly longer for more highly integrated solutions. In addition, cloud-based WMS providers can implement remotely, reducing the burden and strain on your staff.
Real-time updates – With on-premise WMS systems, your IT staff must schedule updates directly with the WMS vendor. In-house IT also holds responsibility for any system issues or fixes the WMS may require. You also are limited to the functionality available only prior to your dates of purchase. Any new functionality will require additional installation and potential downtime for your customers. With cloud WMS software, maintenance is included in the monthly fee and future updates appear in real-time on the WMS. If you need access to additional features or functionality, it will just entail a flip of a switch versus a lengthy installation process.
Scalability – On-premise solutions require constant maintenance. Manual labor, hardware, and software will determine your ability to scale. Scalability tops the reasons why many companies select a cloud-based WMS, as it offers flexibility and can grow as your volume grows, flexing for large surges or longer-term increased demand. Cloud allows you to cost-effectively manage data storage and performance without dramatic changes in cost-structure or advanced planning.
See the Difference of the Cloud
The cloud opens a world of possibilities with just an internet connection, making it an attractive option for 3PL warehouses needing to grow and expand their business.

3PL Central launched the first cloud-based warehouse management system designed for 3PLs. Click Demo the Most Trusted WMS by 3PLs

to get a product tour of 3PL Warehouse Manager.

To get content like this delivered to your inbox weekly, subscribe to the 3PL Central blog.

-Written by Rachel Trindade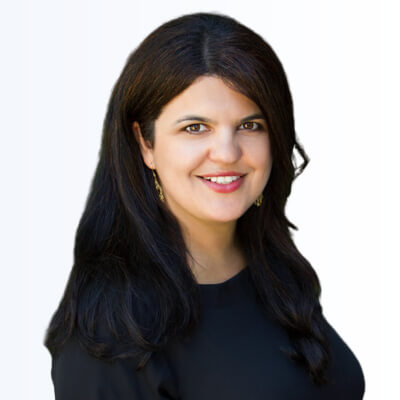 A modern marketer with a passion for blending analytics and creativity, Rachel helps companies grow their talent and prepare for the future. With more than 20 years of experience across Marketing, Product Management, Customer Success and Field Operations, she offers a unique and balanced vision to the business. As Chief Marketing Officer at 3PL Central, Rachel's responsible for strategic planning and execution of all marketing and go-to-market efforts.