While every warehouse has their own key performance indicators (KPIs) they use to manage their business, new analytics capabilities in warehouse management system (WMS) software can now identify opportunities to improve your operation and help you manage your team more effectively. Let's walk through some pro tips to help you get the most out of your warehouse, beginning with daily planning and putting your team in a position to perform their best, day-in and day-out.
Set Your Parameters
Start your day with a clear view of what your team needs to accomplish during warehouse operation hours. It's important to know how you are progressing throughout the day from the official start time to the next key milestones, order cutoff, and fulfillment cutoff times. Constructing an accurate timeline will improve data accuracy and your ability to continually monitor output performance versus expectations throughout each day.
Prioritize by Filtering out the Noise
At first glance, staring at your WMS and all the data available can be overwhelming, especially as you look at all the orders you've been tasked to fulfill. Take a moment to filter down your orders with different parameters that help you prioritize the most important orders first. Two important filters many WMS providers offer include:
Earliest Ship Date and SLAs – set daily workloads based on urgent items that should have already shipped and need to go out today to remain on track
Carrier Cut Off Times – prioritize work in accordance with the times carriers will be arriving at your warehouse that day and any cut off times for getting orders out for the end of the day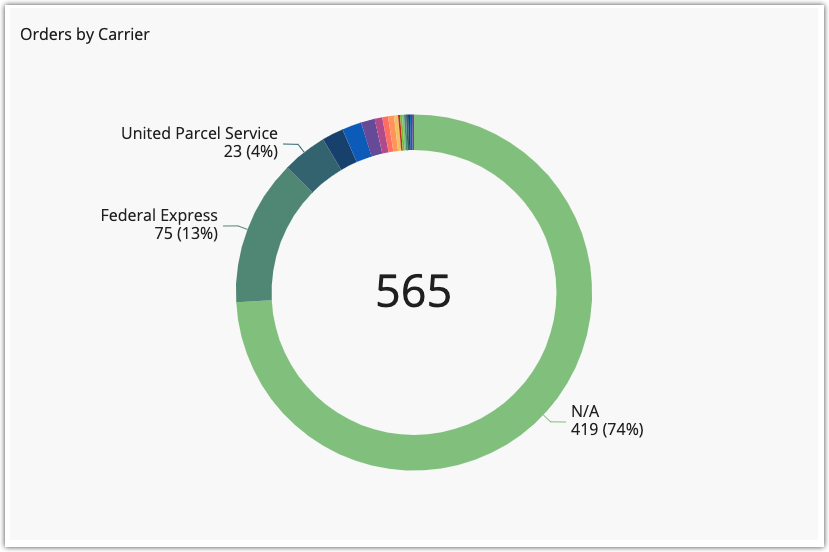 Assessing Workloads and Evaluating Daily Productivity
Successful operation of your warehouse can often feel like running a new race every day, especially as you set and track towards daily fulfillment goals. It's important to consistently evaluate where you stand at any moment and where you want to be at the end of the day. This is a constant challenge for fulfillment operations and maintaining strong customer relationships.
3PL Warehouse Manager takes into account the level of detail required to make smarter decisions by breaking down key information in real-time. The following metrics are critical to capture in your WMS:
Orders, Order Lines, and Units – quickly view the quantities of orders, lines, and units by customer to identify the most effective allocation of resources for ecommerce/direct-to-consumer (D2C) and bulk/business-to-business (B2B)/Purchase Orders
Age of Allocated Orders – catch orders building up that were allocated multiple days prior, signaling urgency to be fulfilled
Orders by Fulfillment Status – near-real-time fulfillment statuses show all orders and the fulfillment stage they sit in. This is particularly helpful at identifying bottlenecks if a large quantity of orders piles up within a certain stage before getting closed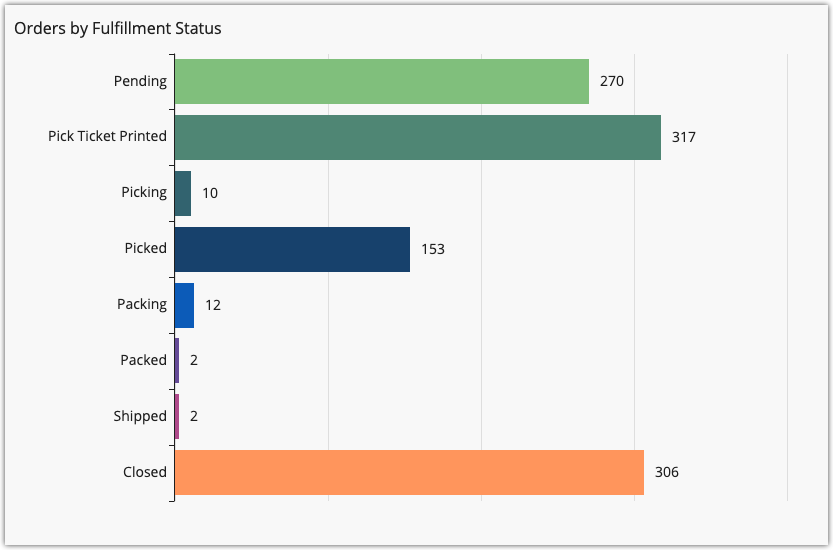 It is important to look at these stats beyond just the numbers. Using these new features, you can quickly glance at order fulfillment statuses to proactively identify bottlenecks and resolve them quickly. However, accountability is another benefit of the depth of analytics that WMS platforms provide businesses now. A simple look at fulfillment statuses can identify bottlenecks, but management teams need more information to understand how the bottleneck was created to trace the problem back to its origin and create a permanent solution. Those solutions can vary from process auditing to more advanced training curated to specific tendencies in the warehouse.
Benefits of Leveraging Mobile Scanning Technology
We've compared running a warehouse to the likes of running a new race every day, now let's take a step further and hyper-focus on additional opportunities to optimize your performance. In a race, going from point A to Point B in the most efficient manner is based upon speed and longevity. These factors remain consistent with warehouses as you measure picking productivity.
Leveraging mobile scanning technology can provide deeper insights into fulfillment statuses and improve picking accuracy without sacrificing speed. 3PL Warehouse Manager offers SmartScan and Small Parcel Suite solutions that help track picking productivity across your entire team and allow you to set picking goals to understand how you are tracking towards your daily goals on an hourly basis. Utilizing picking stats is a great way to boost employee productivity and improve overall efficiency in the warehouse.

How to Get Started
3PL Central, an Extensiv company, is creating a variety of offerings to provide warehouse owners and managers with the improved visibility needed to analyze how they can best allocate resources, optimize performance, and take future action to improve SLA performance. The Outbound Productivity dashboard in 3PL Warehouse Manager is another step forward in delivering actionable insights to our customers, bringing greater insight into and control of daily outbound productivity levels.
To learn more about how to improve your daily warehouse management or how the Outbound Productivity Dashboard can help your business, schedule a demo. If you are already a 3PL Warehouse Manager customer, simply try out the new analytics functionality by navigating to the Outbound Productivity dashboard under Dashboards in 3PL Warehouse Manager. If you need help getting started, ask your customer success manager or check out our support article in the help center.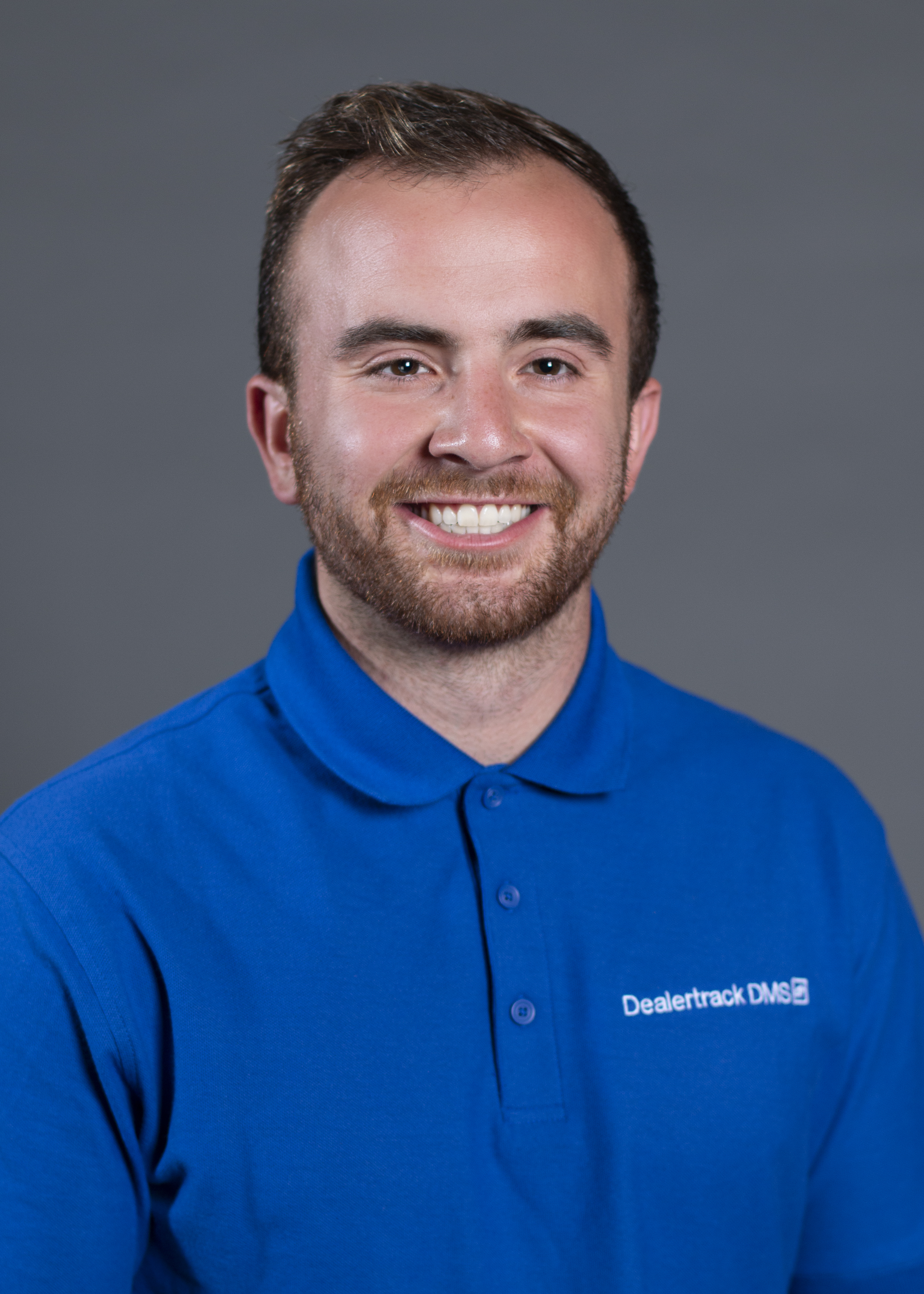 Nate Ulibarri has over 4 years of Product Marketing experience for SaaS companies within the automotive, finance, and logistics industries. He is passionate about connecting consumers with the right software solutions for their business due to the positive impact technology has in his daily life. At Extensiv, he is responsible for collaborating across the organization to create compelling stories that share the value and vision of our products with brands and logistics providers. Nate has a bachelor's degree in Strategic Communication and is an avid student of rapidly evolving social trends.