Today, 3PL Central launched the second annual Third-Party Logistics (3PL) Warehouse Benchmark Report. Last year, our customers expressed interest in learning how they could better understand the industry and how they compare to their competitors. From that request, the benchmark report was born.
During August and September 2021, 200+ 3PL warehouses across the United States, Canada, Australia, New Zealand, and the United Kingdom responded to a survey sharing key metrics and data across their business. Aggregating and anonymizing this data, the benchmark report provides insights on 30+ strategic topics ranging from growth opportunities, profitability, labor trends, warehouse space, technology, success measurements, and more.
How Does Your Warehouse Compare?
One of the hardest parts of running a business is understanding where your company stands versus competitors. Very rarely do you get the opportunity to identify where you are excelling or how you might be falling behind? Were you one of the 85% of warehouses that grew order volume in 2021? With information like average order volume and profitability growth, the 3PL Warehouse Benchmark Report gives you detailed industry metrics so that you can see where you stand versus your competitors.
The 3PL Warehouse Benchmark Report answers key questions, like:
How much did the average 3PL improve profitability this year?
What do most 3PLs consider the biggest opportunities and challenges in the coming year?
What technologies are the fastest-growing companies investing in?
How do the most profitable 3PLs monitor and measure their success?
Key 3PL Industry Trends
Several key 3PL industry trends emerged in the report, including:


Growth Opportunities – Overall the industry expressed optimism heading into 2022 with many diversifying to support new verticals or workflows.
Labor Shortage – Rising labor costs and hard-to-find workers presented headwinds to 3PLs trying to support increasing order volumes. 48% of 3PLs cited finding and retaining talent as one of their top challenges.
Space Constraints – Capacity continues to limit the ability to grow, but has presented greater opportunities to build fourth-party logistics (4PL) networks and improve profitability on existing business.
Technology Integration – Once again, 3PLs looked to technology and systems integrations to enable scale and improve productivity. 84% of 3PLs have implemented a warehouse management system (WMS) to support real-time inventory tracking and management.
Success Measurements – Time to fulfill an order has become even more important in the days of rising consumer expectations around the same day and next day delivery.
Access Additional 3PL Industry Trends
With market dynamics like supply chain backlogs, rising consumer expectations, the labor shortage, and increasing technology adoption impacting the warehousing and distribution industry, creating a strategic plan for 2022 has never been more important. Using the key metrics found in the benchmark report can serve as a great resource to benchmark your company's performance and identify key opportunities for growth in 2022.
Download the report to learn more.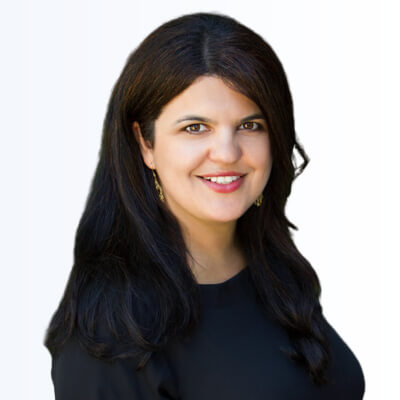 A modern marketer with a passion for blending analytics and creativity, Rachel helps companies grow their talent and prepare for the future. With more than 20 years of experience across Marketing, Product Management, Customer Success and Field Operations, she offers a unique and balanced vision to the business. As Chief Marketing Officer at 3PL Central, Rachel's responsible for strategic planning and execution of all marketing and go-to-market efforts.