Five Steps 3PLs Can Take To Capitalize on New Omnichannel Opportunities
If you've heard it once, you've probably heard it a number of times by now.
The demand to provide a superior customer experience at every consumer touchpoint will impact every player in the supply chain industry. And as you might already know, brick and mortar retailers are expected to be more affected by this growing expectation.
Empowered by the rise of ecommerce and web-enabled smartphones, customers now expect instantaneous access to a near-limitless selection of products. They also want to be able to take advantage of customized pick-up and delivery options tailored to their own personal schedules. As a result, everyone from Walmart down to your local grocer must now offer a full range of omnichannel fulfillment, pick-up, and delivery services.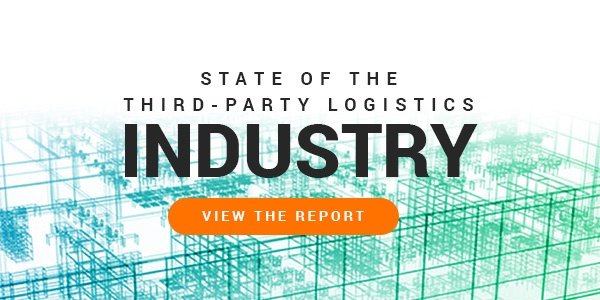 While providing a level of painless and satisfying service will be a huge challenge for many of these retailers, it will present a massive opportunity for the 3PL warehousing industry. These omnichannel purchases will have to be fulfilled by someone. Why not make your warehouse the premier choice?
In today's ever-growing marketplace of selling channels, 3PLs have a massive opportunity to prepare their warehouse with the tools, expertise, and partnership to ensure they have the critical necessities required by retailers. Some 3PLs have already discovered ways to be a partner of choice and help with the surging needs of omnichannel fulfillment. While many aren't really sure where to start to take advantage of this extraordinary growth opportunity.

To help navigate this demand, we thought it pertinent to outline five steps 3PLs can take in order to capitalize on omnichannel fulfillment and continually delight retail clients and their customers – while still delivering the increased profits you desire.


1- Ensure your warehouse has total visibility into every single aspect of your fulfillment chain

Omnichannel fulfillment requires 3PLs to interact with a wide range of remote entities – usually on a real-time basis. With consumers now demanding instant information regarding product availability, selection choices, and pick-up and delivery options, it is critical that you know every SKU's location and disposition at any moment without exception.

This will require a powerful and reliable "command and control" technology - such as a warehouse management software (WMS). This will provide warehouses with the 24/7, real-time visibility, intelligent productivity workflows, and reporting needed - not only into your own warehouse – but into your manufacturers' factories, your retail customers' stores, their eCommerce website databases, and even your delivery partners' vehicles.

With all the moving parts involved in serving today's demanding, highly mobile, and often fickle consumer, 3PLs simply must have total visibility into their inventory at all times in order to deliver the level of satisfaction consumers now require.


2- Build seamless data connections with your customers and partners
Of course, all of the visibility in the world won't help a 3PL if the data flowing throughout the supply chain is dated or inaccurate.
To ensure your information is always correct, warehouses should build, optimize, and frequently test connections with every connection involved with your fulfillment chain. This includes secure, reliable integrations with ecommerce shopping carts, your delivery partners' Transportation Management Systems (TMS) – and most important of all, your EDI connections with retailers and manufacturers.
Now more than ever, warehouse data must be flawless, uninterrupted, and totally traceable. An unimpeachable record of data integrity will help your 3PL stand out from its competition. Those 3PLs who become known for total reliability will quickly become the go-to providers for smart retail clients everywhere.
3- Optimize your operational performance
While the omnichannel revolution could be quite lucrative, it will require 3PLs to adhere to new levels of speed, efficiency, and accuracy. For there is no margin for error in this brave new world.

3PLs should scrutinize their internal operations to ensure all orders are being fulfilled as quickly, accurately, and cost-effectively as possible. Higher volumes will not translate into higher profits if your processes are inefficient or if you're not meeting your service level agreements. A 3PL may even wish to implement specialized procedures to support omnichannel clients. These could include dedicated teams, customized picking procedures, high-speed fulfillment lanes, and automated packing and shipping solutions.

Some warehouses may also need to reconfigure their WMS technology to better handle new order and receiving tasks, returns, and automation for recurring storage and shipping calculations. Still others may also opt to invest in new technologies, such as robotic fulfillment vehicles or enhanced material handling equipment (MHE).

While such investments might be beyond the budgets of smaller warehouses, everything you can do to optimize warehouse processes will ultimately improve both performance and final profits.
4- Understand your customers' brand standards – and then implement without exception
A retailer's brand image is their most valuable asset. It is the one thing that no competitor can replicate or steal and is a valuable connection between them and their customer. Warehouses must reward their retail clients every day for entrusting them to take care of it – as both of your reputations are now linked.

3PLs should meet with their customers regularly to understand the nuances of a retailer's brand images as well as any plans for the future. This will ensure the ability to provide total "white glove" service to every product you fulfill.

In short, 3PLs should treat every single product as though it were their own since at the end of every fulfillment is a consumer waiting with higher standards than ever before. 3PLs who can meet these standards will quickly become superstars in the eyes of their retail customers and offer complete confidence in their ability to support a retailer's brand and influence in a positive nature.

5- Forge new relationships with local, on-demand delivery providers
Today's consumers expect retailers to be able to deliver their products to a custom-designated location – sometimes on the same day the order was placed. Fortunately, this demand has prompted an explosion of local, on-demand delivery services who are dedicated to serving the consumer's every need.

We expect these services to quickly become a 3PL's new best friend. Not only will these partners help by offering faster fulfillment, they will also offer the visibility now expected by today's consumers. Last mile delivery partners stand ready to make your 3PL – and your retailer client - look amazing in the eyes of expectant consumers. They are an incredibly valuable service that should be integrated into both your service offerings and data systems.

To learn more about the many new opportunities approaching 3PLs today, we invite you to read our 2018 State of the Third Party Logistics Industry Report. Want more? Download a PDF version of the full report to receive bonus tips and tactics you can use to tackle 2018's most lucrative opportunities head on.
Access 3PL Central's 2018 State of the Third-Party Logistics Industry Report
To learn more about the many new opportunities approaching 3PLs today, we invite you to read our 2018 State of the Third-Party Logistics Industry Report.
Want more? Opt for the downloadable version for bonus strategies and tactics you can implement right away to use these trends to your advantage.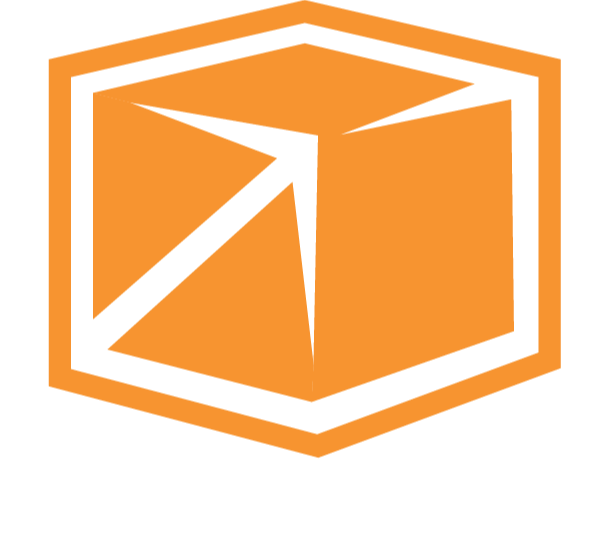 The first cloud-based WMS solutions designed for 3PLs. Powerful, flexible, scalable, and specifically designed to help 3PLs and warehouses grow to the next level.