Peak Season is here. What are you doing to prepare for it?
It's almost that time of year again. Families get together to celebrate the holidays, cherish each other's company, and exchange gifts with one another. Amidst the precious family time, holiday cheer, and giving, third-party logistics (3PL) warehouses are hard at work behind the scenes to ensure families have the best possible experience fulfilling their holiday shopping list, providing the logistical backbone for peak season shopping. How can warehouses scale their operations to fulfill peak season demand? Let's explore some practical tips to keep customers happy by fulfilling holiday rush orders, automating ecommerce fulfillment, and keeping operational costs at bay.
Preparing for the Ecommerce Tidal Wave
3PLs that do ecommerce fulfillment have experienced record growth and shipment volume this year, putting an operational strain on labor resources and exacerbating any operational inefficiencies. According to our 2020 Peak Season Playbook, US consumers will increase their retail Ecommerce spending by 18% in 2020 compared to last year.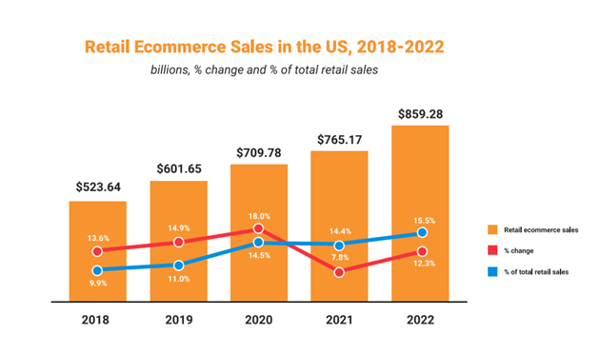 A few common logistical challenges that accompany this rapid ecommerce growth include:
Information Silos: Warehouses frequently use different systems that need to talk to each other from carrier applications (e.g., UPS WorldShip, FedEx Ship Manager, etc.) and ecommerce shopping carts like Shopify. Having these different applications communicate and share information on the same warehouse management system (WMS) is no small feat.
Need for Faster Picking & Packing Processes: The capability for warehouses to pack high volumes of packages accurately in a short amount of time will directly impact their ability to scale operations and meet peak season demand. One common limitation for processing more packages is how many labels a warehouse can print at a time (batch label processing) and order accuracy – higher volume shipments can create greater risk for human error – especially from manual processes.
Rising Carrier Fees: As shipment volume grows, so too do variable carrier costs. To control costs at scale, reducing carrier fees is key to ensuring 3PLs have enough cash flow to stay profitable during peak season. In addition, carriers like USPS are charging extra surcharges up to $1.50 per package during peak season to earn more revenue on seasonal demand. Although warehouses can't control these surcharges, they can cut other carrier expenses.
These challenges are addressable with warehouse management system software.
The Solution: Connect, Automate, Rate Shop
A simple way to overcome these ecommerce logistical challenges is by applying a simple framework – Connect, Automate, Rate Shop.
Connect to Ecommerce Shopping Carts, carrier, and ERP systems
Warehouses often have several disconnected systems or information silos processing their data. An order management system (OMS) handling orders and sending customers updates and tracking information. Several carrier applications for processing labels. Another enterprise resource planning (ERP) system to generate invoices. Staff needs to be trained on each system, increasing the technical learning curve. To ensure these multiple applications talk to each other and offer complete visibility with in-depth reporting, a warehouse needs a comprehensive WMS that supports integrations and breaks down information silos.
Imagine if all your carrier applications, shopping cart platforms, EDI, and ERP systems were accessible from the same WMS without having to open another software or browser window. How much time would it save your staff to train them once on a single system rather than several systems?
Automate Picking & Packing for Greater Operational Efficiency
One way to automate packing processes is to implement automated pick jobs and order verification processes with a small parcel shipping platform like Small Parcel Suite, which include SmartPack Accurate Order Packing and SmartParcel Shipping Automation. Rather than relying on separate carrier applications to print labels, all carriers can be integrated with SmartParcel so that workers can print directly from within the WMS at the workstation, eliminating manual work. To ensure order accuracy, 3PL Central's SmartPack allows orders to be easily scanned, packed and verified prior to shipping. Overall, this technology leads to greater operational efficiency to handle peak season demand with precision.
Rate Shop to Reduce Carrier Costs
Third, carrier fees can add up quickly. Competitive pressure from Amazon and other 3PLs drive margins to razor thin levels, eroding profitability. The average 3PL can spend tens of thousands of dollars per month on shipping costs alone. Rate shopping can help keep these costs under control and boost order fulfillment margins by automatically choosing the most affordable shipping rate across carriers and only printing the least expensive carrier labels after a worker enters in his or her desired shipment speed. This saves 3PLs and their customer thousands, especially as shipment volume grows.
To request a demo of how we can help you connect your integrations, automate workflows, and save money with rate shopping, click here.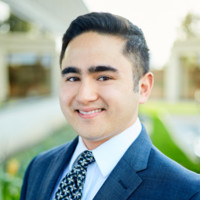 Nathan is an experienced SaaS product marketing manager who is passionate about creating compelling product messaging. Working closely with product, marketing, and sales teams, he is responsible for crafting effective product strategies and content to share the benefits and features of 3PL Central's solutions for third-party logistics warehouses. Previously, he has shared technology solutions with state DOTs such as the New Jersey Turnpike Authority and wireless solutions for warehouse AGV manufacturers.