The past three years have all brought significant changes impacting logistics…COVID, supply chain disruptions, inflation, the war in Ukraine, labor shortages, increasing fuel costs, and more. Each year, these trends have impacted ways that both third-party logistics (3PL) warehouses and the brands they serve operate their business.
We get asked frequently, "how does our 3PL business compare to others that you see?" As such, one of our driving goals has always been to help our customers understand where they stand relative to others in the logistics industry. We do this in many ways, but namely by producing an annual Third-Party Logistics Warehouse Benchmark Report that aggregates data across 200+ 3PLs and shares key data about order volume growth, profitability, operational efficiency, and utilization metrics.
How to Share Feedback on Industry Trends
We want to understand the industry trends impacting 3PLs today in Q4 2022 and beyond. Today, 3PL Central, an Extensiv company, launched our third annual benchmark survey to gather this information and help 3PLs prepare for 2023. To gather this valuable information, we need your feedback to complete a short 5- to-10-minute survey about your experience in the industry.
All responses will be aggregated and anonymized to identify and summarize larger logistics industry trends. To thank you for your time, you will be entered into a drawing to win one of three (3) $100 American Express gift cards. You will also gain early access to the final report once completed.
Learn More about the Survey
To take part in this year's annual benchmark survey and get early access to the report, please take the survey now. If you haven't had a chance to review last year's results, check out the Third-Party Logistics Warehouse Benchmark Report.
Additional Industry Trends Data
As 3PL Central, Skubana, Scout Software, and CartRover complete the brand transition to Extensiv, we now have access to more than 140 million transactions flowing through our combined systems each year. This gives us unique access to data about order trends by marketplace on a weekly basis. Not only can 3PLs leverage great benchmark data annually, but you can also access Extensiv Market Insights weekly to view change in order volumes week over week and year over year by the largest marketplaces and shopping carts (e.g., Amazon and Shopify) to help you answer key questions about whether order trends impacting your business align with the rest of the industry or not.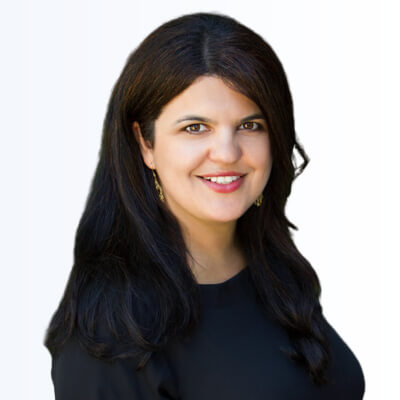 A modern marketer with a passion for blending analytics and creativity, Rachel helps companies grow their talent and prepare for the future. With more than 20 years of experience across Marketing, Product Management, Customer Success and Field Operations, she offers a unique and balanced vision to the business. As Chief Marketing Officer at 3PL Central, Rachel's responsible for strategic planning and execution of all marketing and go-to-market efforts.