Although the ecommerce industry is not growing as quickly as it was during the pandemic, ecommerce is still growing rapidly. The industry behemoths—online marketplaces like Amazon and Walmart—account for much of the growth in ecommerce sales, but smaller ecommerce retailers, also called etailers, are finding significant success on their own ecommerce platforms.
According to Fit Small Business: "In a 2021 survey, 54% of consumers said that they had discovered new, small ecommerce brands via social media in the last year. This, paired with concerted efforts by the majority of consumers to shop and support small businesses, indicates the ecommerce horizon is bright for small retailers around the country." The same article notes that as of 2022, there are over 2.5 million etailers in US alone compared to 9.1 million online retailers globally.
Partnering with these small ecommerce retailers presents a huge opportunity—and some unique challenges—for third-party logistics (3PL) warehouses. One 3PL, Trekka Logistics, offers warehousing and distribution, short and long-term storage, cross-docking, kitting, and transportation services, but they specialize in ecommerce and retail order fulfillment for small and emerging etailers.
Here's how they leveraged warehouse management software (WMS) technology to navigate the expanding ecommerce market and address the challenges of their customers:
The Challenges
First and foremost, Trekka Logistics needed a WMS that provided flexibility fulfilling orders for customers with unique needs. Second, Trekka Logistics needed to be able to empower customers with customized workflows, but they also needed scalability that allowed for growth.
Trekka Logistics caters to small companies with highly personal needs who were being forced to fit into a larger company's fulfillment processes with previous 3PL partners. Many of the smaller businesses Trekka Logistics services often did not receive the services they needed from their previous fulfillment partners because of comparatively lower order volumes. Trekka Logistics' business model empowers their customers in different phases of progression with different sales cycles to customize their fulfillment model. Some of their main accommodations include same-day receipts, priority orders, and other exceptions for their customers.
Trekka Logistics required a warehouse management system with a high degree of flexibility in their workflows to meet the unique needs of their customers and give these companies space to grow their businesses. They also needed scalable and repeatable workflows that would allow them to grow their own business to take on more ecommerce clients.
The Solution
The structured automation of 3PL Warehouse Manager was essential for Trekka Logistics to operate at scale while still being dynamic enough to provide that level of customization to their customers. 3PL Warehouse Manager enabled Trekka Logistics to increase their agility, allowing them to better serve their customers and take on many new ones.
Specifically, the real-time inventory management capabilities of 3PL Warehouse Manager including inventory reports and stock status locations, have been invaluable to Trekka Logistics' customers that rely on 3PL Warehouse Manager as their primary inventory management system. 3PL Warehouse Manager—working in tandem with the SmartScan mobile scanning application—allows Trekka Logistics to provide the location and status of their customers' inventory to remove manual processes from fulfillment. 3PL Warehouse Manager also integrates with Amazon, ShipStation, Shopify, Shopify Plus, Walmart, and more, allowing Trekka Logistics to scale operations dramatically while automating order processing.
Additionally, Trekka Logistics trained its customers on the customer portal feature of 3PL Warehouse Manager for greater transparency. Their customers can use the customer portal to place orders, empowering them to own their processes and self-serve instead of depending on Trekka Logistics for their order status, tracking information, and order charges.
Finally, Trekka Logistics uses 3PL Warehouse Manager to utilize auto-notifications and push information to customers, especially regarding billing. 3PL Warehouse Manager captures all charges on a line-item level, which allows their customers to budget and forecast based upon their needs and changing trends in specific industries.
The Outcome
Trekka Logistics can customize customer requirements and then follow a single process for every order, increasing trust in their operations and faith that they can take on new customers with ease. Today, Trekka Logistics blends process-based automation with a hands-on industry expertise approach to facilitate and guide client growth using 3PL Warehouse Manager. Since their implementation of 3PL Warehouse Manager, Trekka Logistics has seen 45% quarterly revenue growth and an 81% increase in new customers since adoption.
To learn more about how 3PL Warehouse Manager can serve your business needs, schedule a demo here.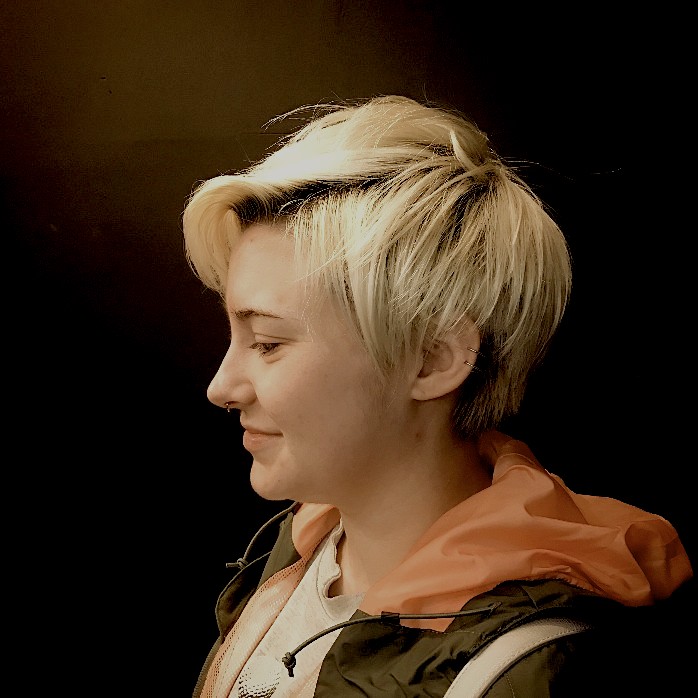 Ashley Hawkins has over 5 years of experience in applied mathematics, previously working as an editor and copywriter in engineering and tech. She now works as a Content Marketing Specialist at 3PL Central where she writes content on industry trends and best practices. With experience in research and consulting on software workflows, Ashley is passionate about the future of technology and logistics.