Ecommerce. It's the big buzzword that's been trending for the last six months in logistics, and with peak season upon us, it's going to stay this way for the next three months at least. Even as the country continues to open back up and businesses adapt to let in-person shopping resume, the need for warehousing and fulfillment is still at an all-time high. Combined with the rise of the ecommerce side-hustle and more people switching to self-employment in the wake of COVID-19, a lot of newly formed ecommerce merchants have begun to hit their stride and scale to a point where they'll need help in running the logistics portion of their business. This presents an opportunity for third-party logistics (3PL) warehouses.
For third-party logistics warehouses to take advantage of this new revenue stream, they must consider how to best serve merchants and sellers and offer the services needed to win their business.
What Merchants Need Of 3PLs
For this surge of growing merchants and small businesses, they're looking for assistance as they grow. A partner. Someone that will grow with them, and who cares just as much about their business' performance and reputation as they do. That's why merchants look for partners that can do what they can't or don't have the time or expertise to do. Basically, they need a partner to help them save time and money on operations, so they can focus on growing their business.
In terms of what this means for 3PLs and where they need to assist these new sellers, the main pain points go as follows: delivery speed, cheaper shipping rates, integrating their online storefront seamlessly with API integrations for quicker order entry, and visibility into operations.
Delivery Speed and Accuracy
Because customers demand and can receive their purchases in a matter of days instead of weeks, this high speed delivery demand has become the standard for almost all online merchants. And at some point, the merchant will receive too many orders to manage and ship them accurately on their own while also running the other parts of their business. Therefore, the obvious solution is to rely on a logistics technology expert who can do this for them. The cost of a mispick is on average $22. For merchants looking to maintain their reputation, they should partner with a 3PL warehouse who can quickly ship orders while retaining 100% accuracy.
Rate Shopping
Today's merchant looks for a partner that can get them the best deal when shipping their products. As merchants begin to scale their business and ship thousands, tens of thousands, and even higher volume of orders, small savings that occur from rate shopping during shipping can add up to thousands in operating expenses. And while these merchants might start out small, any online business looking to grow thinks of the future and imagines the day when they become the online giant in their space. They have to proactively think about these savings in anticipation of their growth, so the 3PL they partner with should be ready as well.
Efficiency from Integrations
Going back to delivery speed, the time lag from the online purchase to the actual shipping of goods can be one of the biggest factors in determining the time it takes to get a customer their purchase order from the moment they buy it online. To ensure a warehouse has visibility and can pick the items the moment the order is placed will cut down on precious time that makes certain the customer receives their goods as quickly as possible. In order to do this, integration of shopping carts to the 3PL's warehouse management system (WMS) is a prerequisite and ensures the smooth transfer of data from the online platform to the warehouse for efficiency and delivery speed.
Visibility
Finally, every merchant sees their budding business as their baby. They care deeply about their online reputation from each customer review, and while they don't always have the manpower to do everything themselves, they often check in to make sure things are running smoothly. They want to check on the status of various shipments and inventory counts, and want to check on their own time, not when the 3PL has time. Providing merchants the ability to do just that builds trust and paves the solid foundation for a partnership equally accountable in performance, as all actions from receiving, to picking, to shipping are recorded and visible for the merchant to see at any given time. Even if they trust their warehouse partner to do thier job and do it well, the option to provide complete visibility provides a differentiator for a 3PL looking to obtain trust from their merchant partner.
What 3PLs Need to Get the Merchants
Considering everything that ecommerce merchants need from a 3PL warehouse, 3PLs need a modern warehouse management system (WMS) to meet their needs. A system that can ensure products arrive swiftly and accurately to the end customer. A system that can integrate with shipping carriers to find the best deal for their merchant partners. A system that also integrates with their online store front to quickly process orders and to begin the fulfillment process as soon as a consumer places an online order. And finally, a system that can let the merchant know exactly what is going on with their products at any given moment in the warehouse. These are the things required of the WMS, and coincidentally, these are the things that 3PL Warehouse Manager can do very well. It's why 3PLs love us and the merchants that use our 3PL Warehouse Manager customers love them. If you're looking to see what this optimal system looks like, talk to an expert at 3PL Central who can show you exactly how to obtain, maintain, and present this type of system to your future merchant partners.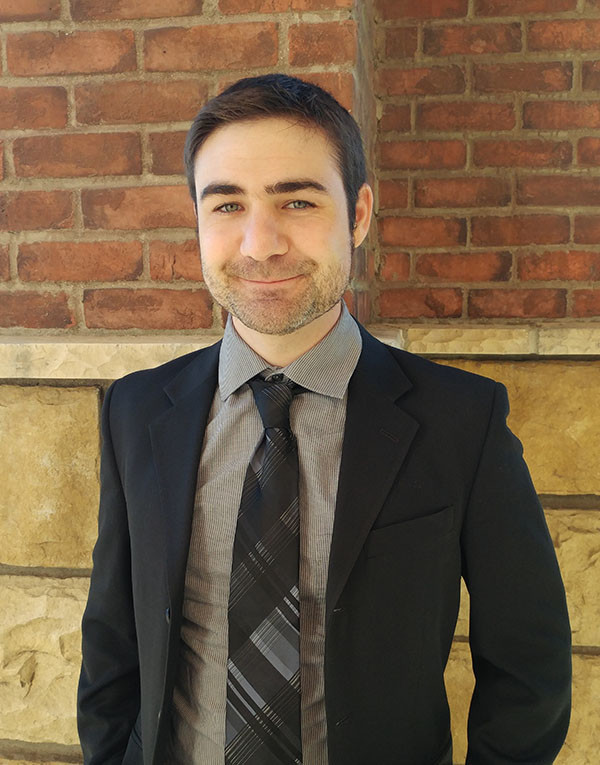 Daniel is an experienced digital marketer, having formerly worked for some of the biggest digital marketing agencies in Southern California. Now tackling the logistics industry, he specializes in utilizing the right medium to find and show customers WMS solutions to pain points they face every day.