How 3PLs Can Work More Efficiently with Retailers
On Black Friday, millions of Americans did their holiday shopping, putting unprecedented strain on third-party logistics (3PL) warehouses fulfilling retail orders, especially for ecommerce. A New York Times article shared how U.S. consumers spent $9 billion on Black Friday online shopping – a 21% increase from 2019 and the second biggest eCommerce order volume ever recorded. At 3PL Central, we saw order volumes through 3PL Warehouse Manager increase by 42% year over year for Black Friday, magnifying the impact increased volumes had on 3PLs.
Like friends and family, I took advantage of some sweet holiday discounts on gifts that I bought for loved ones: a Pandora charm for my wife and a soccer ball for my nephew. The temptation to be the "cool uncle" and surprise the family with my gift-giving prowess is sky-high this time of year. After all, we could all use a little holiday cheer to compensate for a rough year.
Little do most people know how automated and streamlined processes are with retail industry standards like Electronic Data Interchange (EDI) that enable us to satisfy our gift-giving appetite through holiday-shopping sprees.
What is EDI and why does it matter?
Electronic Data Interchange or EDI is a retail industry standard format for sharing electronic documents between two systems such as purchase orders, invoices, and shipping notifications. How it relates to third-party logistics (3PL) warehouses is that it is typically used by big-box retailers to automate document exchange between a warehouse's management system and a retailers' servers to avoid data errors, overpayments, and late payments that result from using manual or paper-based processes.
Here is a simple example of an automated EDI process for sending POs and receiving invoices:



In contrast, here is the same manual process with significantly more steps and opportunities for error: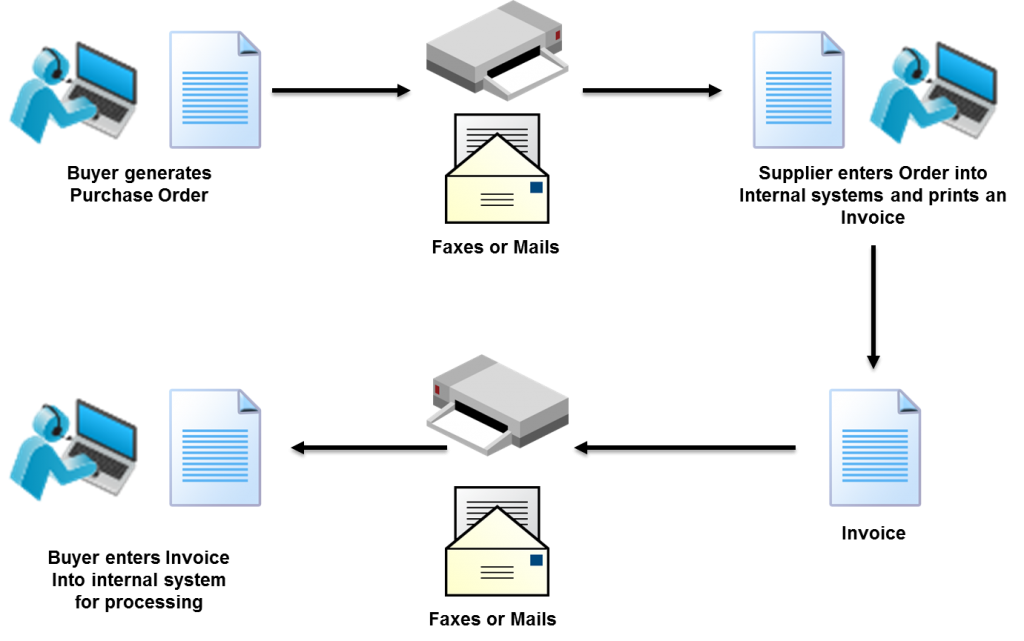 As you can see from the simple example above, the EDI method of exchanging information electronically drastically reduces the time it takes for either a supplier or 3PL to process retail orders, boosting operational efficiency, reducing cost, and improving order accuracy over paper-based methods. In fact, one major electronics manufacturer estimated that the cost of processing an order manually costs them an average of $38 per order compared to only $1.35 per order by using EDI. Imagine saving thousands of dollars on order processing costs with EDI. Those are big cost savings!
How do you harness the power of EDI for your warehouse?
Unleashing the power of EDI for your warehouse is a straightforward process with the right warehouse management system (WMS) software that integrates with EDI and experienced EDI experts by your side guiding you through the integration process. For 3PLs who do retail fulfillment, one important consideration is many retailers now require warehouses to print UCC-128 or retail-compliant labels, which only certain warehouse management and shipping automation platforms like SmartParcel provide. The most cost-effective way to setup an EDI connection is to first choose an EDI service provider and then pick a WMS vendor with a "pre-wired" or pre-built integration.
3PL Central partners with a number of EDI service providers who we introduce 3PLs to as their partner for warehouse growth and scalability. Our software has EDI integrations already pre-built for easy EDI setup and the capability to print UCC-128 labels to ensure a warehouse's retail fulfillment process meets industry standards. While the EDI setup process might seem daunting for nontechnical warehouse staff, 3PL Central has specialized developer enablement services to help 3PLs answer EDI-related questions and even troubleshoot EDI issues that invariably come up during day-to-day operations.
To learn more about our EDI integrations and services, request a demo.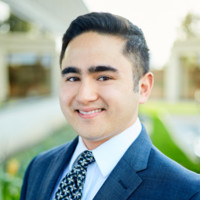 Nathan is an experienced SaaS product marketing manager who is passionate about creating compelling product messaging. Working closely with product, marketing, and sales teams, he is responsible for crafting effective product strategies and content to share the benefits and features of 3PL Central's solutions for third-party logistics warehouses. Previously, he has shared technology solutions with state DOTs such as the New Jersey Turnpike Authority and wireless solutions for warehouse AGV manufacturers.