Do you know your customer satisfaction levels?
Now more than ever, it is easy to get distracted by cheaper rates, faster shipping, and sparkling technology stacks that will lure away even the most loyal customers. It is paramount to build strong, trusting relationships with your third-party logistics (3PL) warehouse customers. Without trust, your business can become a revolving door of customers and, consequently, unable to scale effectively.
Let's talk about churn, customer retention methods, and how to earn and keep trust.
What is Churn?
Before we get into how to enhance the customer experience, it is important to talk about how to calculate customer retention rates. This can be a strong indicator of how happy your customers are with your warehousing and fulfillment services. How frequently are they leaving? We typically refer to the rate of customers leaving as churn rate.
Churn rate can be calculated using this formula:
Customers leaving during an assigned period / Total customers = Churn rate (percentage)
Defining a healthy churn rate for your business can be influenced by a variety of factors, including overhead costs, acquisition costs, and more. Once you have defined what "healthy" churn looks like, it's important to look at how to mitigate any risk.
How do I Increase Customer Retention?
Transparency
Most often, customer retention can be directly tied to customer experience. With increasing labor shortages and higher salary requirements, finding staff to be in constant communication with customers can lead to headaches and expensive overhead. This is where having a warehouse management system (WMS) can become critical for servicing your customers. Customers need to be able to access inventory at the touch of a button, rather than waiting for a returned email or phone call.
Having a customer portal within your WMS that allows customers to check real-time inventory and shipment statuses enables a warehouse to be proactive rather than reactive when it comes to customer service. Transparency also includes real-time communication between the WMS and shopping carts or marketplaces to ensure live views of inventory availability.
The simplest and best way to improve customer experience within your warehouse is with 100% transparency.
Automation
Once you implement a WMS that allows for seamless support of order statuses and inventory levels, how can you best utilize your technology stack to take the customer experience to the next level? Having a strong tech stack not only lowers labor costs, improves service level agreements (SLAs), and closes the gap of mis-shipments—utilizing a system that enforces quality control and brings efficiencies to your pick and pack operations can help you build a stronger foundation with your customers. This means they can trust that you will provide strong quality control while ensuring you hit or exceed your targeted SLAs.
Automation could also mean providing the connectivity needed for your customers' order volumes to be fulfilled successfully. Having the right tools in place for whatever order management system (OMS), shopping cart, or retailer requirements the customer may have allows you to extend your value-added services one step further.
Being a Business Advocate
Lastly, it's important to treat your customers as if their business is your own. Ensuring your customers' success will only grow your operations. This can manifest in providing the best shipping rates possible, reporting on SKU velocity, or even generating variance reports on inbounds to track vendor compliance.
By default, this will always mean you provide a strong backbone in operational efficiency, but it can also lend itself toward consulting on growing market trends, advising them on best practices, and guiding your customers on the path to success.
It's easier to lose loyalty rather than gain it, but with the correct procedures in place, you can create rapport that endures in the long run. While it may not be a challenging decision to undercut competitors on rates, committing to a relationship where each side is providing opportunity to scale is almost effortless. By utilizing the proper tools to operate efficiently and prioritizing your customers' success, you can guarantee you are aligned with your customers as a long-term business partner.
To see more tips on how to better scale your business and improve customer experience, download the Peak Season Playbook.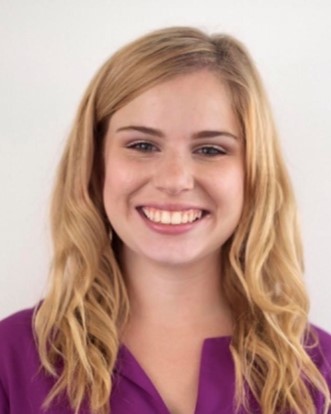 Rachel Warren has over 3 years of experience in the transportation and logistics industry, having set up dozens of warehouses as an Implementation Manager. More recently as a Sales Engineer at 3PL Central, Rachel works with 3PL warehouses across the globe to help find best fit WMS solutions to scale warehouse operations. With experience implementing, consulting, and solutioning on warehouse processes, Rachel is passionate about using technology to solve logistical challenges in our interconnected world.