Today 3PL Central acquired CIO Technologies, a specialist in building software solutions to meet the needs of companies doing ecommerce fulfillment, including their flagship product, CartRover. As a company that grew up serving the needs of the third-party logistics (3PL) industry, the fit between 3PL Central and CIO Technologies was natural. The company offers two products, CartRover, an innovative integration platform, and CIO Direct, a warehouse management system (WMS) built specifically for third-party logistics companies.
CartRover is the leading platform to connect order sources, such as shopping carts and ecommerce platforms, to order destinations, which are usually warehouse or order management systems. By connecting these disparate systems, CartRover will be the glue that allows customers of Skubana, Scout topShelf WMS, and 3PL Warehouse Manager to effortlessly integrate those systems with one of the more than 100 ecommerce shopping carts they support. Going forward, CartRover will continue to support all of the current platforms, even those that may be viewed as competitive with 3PL Central's products.
This acquisition was particularly important to support the needs of our 3PL customers. Our customers are constantly adding new merchants to their business and our software. By acquiring the industry's leading platform for streamlining order flow, our customers will be able to connect 3PL Warehouse Manager to virtually whatever ecommerce shopping cart or marketplace their customers use in minutes. And if your customers move from one ecommerce solution to another, CartRover makes that change a snap.
Today almost half of our Skubana customers use CartRover in one way or another. CartRover allows them to easily add new sales channels. In addition to supporting a broad array of shopping carts, CartRover supports all the leading marketplaces. This allows merchants to quickly experiment with new sales channels and win more business. Additionally, their support for dozens of fulfillment providers and warehouse management systems means customers will be able to utilize Skubana's advanced order routing rules to support increasingly sophisticated fulfillment strategies. In the next months, CartRover will be adding support for Scout, which will make using Skubana in conjunction with Scout topShelf WMS even easier.
CIO Technologies is more than just CartRover. CIO Direct, their WMS built specifically for 3PLs and the team that built it brings subject matter experts that complement our already industry-leading team. As we bring their product together with ours, we expect it will only strengthen 3PL Warehouse Manager.
Every day the CIO Technologies team is adding additional capabilities to their platform, and we are excited to share that we will be doubling the size of their product team. This will allow them to add more advanced features at a faster rate, and ensure they have the infrastructure to scale as their customer base grows.
For those of you that are CartRover customers or may be considering the platform, you can rest easy. In the near term, CartRover will continue to operate as an independent product and will be available whether or not you are a 3PL Central, Skubana, or Scout customer. Further, they will continue to expand their support for order destinations and fulfillment software. Over time, we will more tightly integrate them with our product set, but we intend to continue to support the merchants, 3PLs, and software providers they support today. If you are interested in learning about how CartRover can support your business, please visit their website today at www.cartrover.com.
To learn more, please read the press release 3PL Central Acquires CartRover to Drive Seamless Integrations for Omnichannel Fulfillment.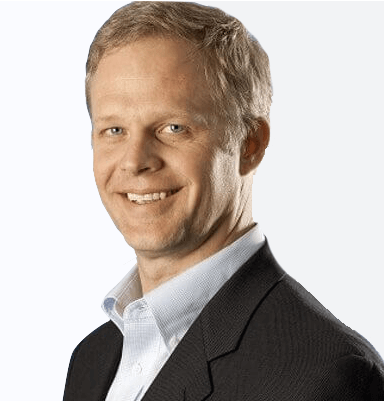 Andy Lloyd is a software innovator with more than 20 years experience at high-growth companies, ranging from startups to Fortune 100 companies. As CEO of 3PL Central, Andy is passionate about driving strategy, innovation, and growth to logistics and supply chain businesses and their customers.