Before I turned 30, my childhood best friend convinced me that we needed to run a marathon and signed us up for an event less than eight months out. She always pushes me outside of my comfort zone and into trying things that will help me grow. But as someone who didn't have a natural affinity for running, it seemed daunting. I had to make a plan…
You may wonder, what does running a marathon and selecting a warehouse process management system (WMS) have in common? Both require a good understanding of your current abilities (and limitations), lots of planning, and hard work, and both can offer transformational growth.
So, when faced with a daunting task where do you start? We recommend third-party logistics (3PL) starting with an understanding of their current warehouse process and then outlining future objectives. This will allow you to identify the gaps you need to solve.
Identifying Inventory Management Requirements
Much like how a runner needs to understand the basic gear they will require to support long-distance running, a 3PL warehouse needs to assess basic inventory management requirements as the most fundamental part of their business.
Identify current state requirements along with future expectations for inventory management by asking:
How do you currently manage inventory?

What systems and point solutions do you use today? Will they scale to support future growth?

What shopping carts and integrations matter most to your customers?
What do you like most about your current inventory management solution? What do you wish it would do better?
Do you give your customers real-time visibility to inventory and stock status or will you need to in the future?
By understanding these questions, you can identify what improvements you need to get from your WMS investment.
Assessing Your Shipping and Receiving Processes
Begin by identifying, assessing, and documenting your current warehouse's state of the core pick, pack, ship, and receipt technology and processes. In each area, assess the growth expectations as well.
Consider the following:
How many orders do you ship monthly? How much do you expect that number to grow?

How do you receive those orders? (e.g., EDI, API, Shopping Carts, etc.)

What types of fulfillment do you offer? Will this change in the future?
How do you get notified of incoming inventory from your customers?
How many inbound deliveries (receipts) do you receive each month?
Do you use mobile barcode scanning? Or will you need to implement it?
Scoping Your Requirements for Improved Profitability
When I trained for my marathon, my goal wasn't only to finish, but to finish within a certain time and to feel healthy at the end of the race. Much like runners, 3PL warehouses can push their operations to the limit and not always see the profits they expect. If a warehouse wants to make an investment in technology, they must know how they will pay for it either in increased productivity or increased billing.
By assessing how you can improve your billing and invoicing, 3PLs can find additional profit from the existing business. Start by asking:
How are you tracking billable activities today? Do you ever miss billable activities?
How long does it take to create an invoice?
How are you capturing charges and creating invoices for customers?
Are there areas you wish to charge for today that you are unable to? (e.g., recurring storage charges)
Ensuring you have clearly outlined your billing requirements will be crucial to evaluating which WMS can help your warehouse achieve its profitability goals.
Outlining Your Future State
When you start training, you know whether you can run a mile or ten miles. But to run 26.2 miles, what do you need to do? Identifying the areas where your 3PL warehouse intends to grow will allow you to define your gaps, and thereby understand what you need from your WMS software. Ask your team:
Do you plan to diversify fulfillment types? (e.g., B2B, ecommerce, omnichannel, etc.)

Will you need to connect your WMS to other technologies? (e.g., TMS, OMS, shopping carts, etc.)

What other areas would further optimize your warehouse? (e.g., dock scheduling, rate shopping, mobile barcode scanning, etc.)

What additional services do you need to provide based on your industry or customer profiles? (e.g., kitting and assembly)
While it sounds like a lot of information to gather prior to your WMS evaluation, making sure you have a clear understanding of your requirements will expedite the process and ensure you have a clear gauge for measuring success.
Download the Warehouse Process Checklist
For a handy preparation warehouse checklist, click here.
I can't promise that your warehouse won't have a few aches and pains along the way, but with the right plan and alignment to your goal, your WMS can help you reach new levels of growth. To learn more, listen to the Things to Consider when Selecting a WMS webinar.
-Written by Rachel Trindade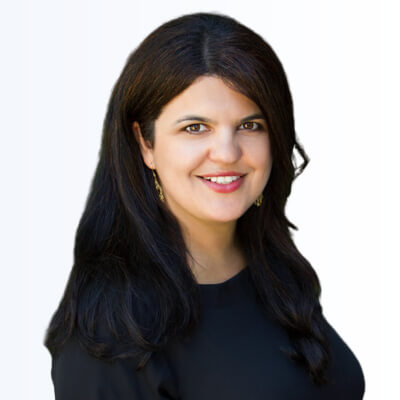 A modern marketer with a passion for blending analytics and creativity, Rachel helps companies grow their talent and prepare for the future. With more than 20 years of experience across Marketing, Product Management, Customer Success and Field Operations, she offers a unique and balanced vision to the business. As Chief Marketing Officer at 3PL Central, Rachel's responsible for strategic planning and execution of all marketing and go-to-market efforts.