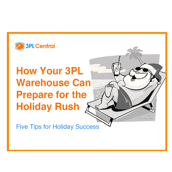 It is only July and we are already talking about turkey, vacations, and gift lists. The holiday season is that special time of year when we all gather together with our friends and family and catch up and look forward the New Year.
However, the holidays have a tendency to sneak up on many of us and before you know it, we're ordering last-minute gifts online hoping for just-in-time delivery. I'm sure as a 3PL warehouse, you're no doubt aware of this scenario. This is especially true as the holidays are a huge profit center for many warehouses.
But have you ever stopped to wonder how massive the holiday numbers are and their impact industry-wide? After considering last year's growth, we took a look at 2016 to find out more. So we did our due diligence and compiled the final statistics from the record-breaking Holiday Season of 2016. These totals will amaze, inform and, we hope, further inspire you to ensure your warehouse is 100% ready for the forthcoming onslaught known as "Holiday Season 2017."
Is your warehouse prepared to capture the Trillion-dollar e-Commerce sales this year? After taking a look at these numbers, I think you're going to want to get ready sooner than later. Here are the Holiday Season 2016 final totals by numbers:
$1 Trillion
Total amount of omni-channel sales during 2016 Holiday Season1. This total is projected to increase by 4.2% in 2017 2.
$110 Billion
Total e-Commerce sales 2016 Holiday Season. This represents an increase of more than 13% over 20153. It also represented 10.6% of all sales – and is projected to grow by 15.8% in 20174.
$22.7 Billion
Total Mobile Commerce sales 2016 Holiday Season – a stunning 45% increase over 20155.
750 Million
Total number of packages delivered by the United States Postal Service during 2016 Holiday Season6.
700 Million
Total number of packages delivered by United Parcel Service during 2016 Holiday Season7.
357 Million
Total number of packages delivered by Federal Express during 2016 Holiday Season 20168.
738,800
Total number of seasonal workers hired by all other retailers 2016 holiday season – with the biggest increases coming in their e-Commerce fulfillment warehouses9.
180,000
A total number of seasonal employees hired by USPS, UPS, and FedEx for the 2016 holiday season10.
120,000
A total number of seasonal employees hired for the 2016 holiday season by Amazon alone11.
Click Central Holiday Season to check out the 3PL Central Holiday Season By the Numbers infographic.
After reading these impressive stats, we can imagine you're thinking about how to fine-tune your warehouse logistics and prepare for a smooth operating season. To help out, we've compiled five tips for holiday success. Download our latest eBook "How your 3PL Warehouse can prepare for the Holiday Rush" to explore how to get your operations in tip-top shape.
As you know, we're all going to be very, very busy – and sooner than we think. To ensure your 3PL is 100% prepared for everything coming your way, we invite you to download our eBook today.
Sources
1. https://www.forbes.com/sites/bryanpearson/2016/12/22/holiday-spending-to-exceed-1-trillion-and-11-other-surprising-data-points-of-christmas/#1fe2c3d4247f
https://dupress.deloitte.com/dup-us-en/industry/retail-distribution/holiday-retail-sales-consumer-survey.html?id=us:2em:3na:holiday:dup3524:awa:cip:102616
2. https://nrf.com/media/press-releases/nrf-forecasts-retail-sales-will-increase-37-42-percent-over-2016
3. http://fortune.com/2016/11/16/holiday-shopping-100-billion/
4. https://www.emarketer.com/Report/US-Holiday-Shopping-Preview-2017-Recapping-2016-Looking-Ahead-This-Season/2001992
5. http://www.comscore.com/Insights/Press-Releases/2017/2/comScore-Reports-109-Billion-in-Q4-2016-Total-Digital-US-Retail-E-Commerce-Spending-Up-18-Percent-vs-Year-Ago
6. https://www.digitalcommerce360.com/2016/11/14/usps-will-deliver-750-million-packages-holiday-season/
7. https://pressroom.ups.com/pressroom/ContentDetailsViewer.page?ConceptType=PressReleases&id=1477506556294-677
8. http://www.businessinsider.com/ups-fedex-holiday-shipping-plan-new-technology-2016-11
9. http://fortune.com/2016/09/16/retail-holiday-season-hiring/
10. http://www.businessinsider.com/amazon-is-hiring-120000-seasonal-employees-for-the-holiday-rush-2016-10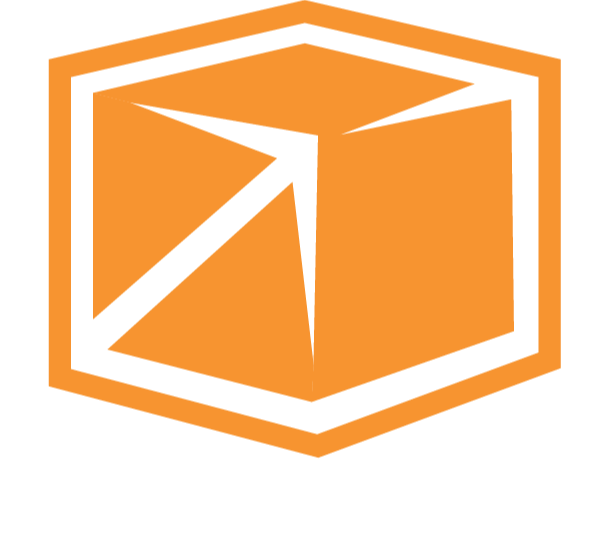 The first cloud-based WMS solutions designed for 3PLs. Powerful, flexible, scalable, and specifically designed to help 3PLs and warehouses grow to the next level.