50% of 3PL Warehouses Operating Above Capacity Today
At beginning of this year, I purchased a planner. I made 2020 warehouse goals and planned vacations. But I think we all know how this story ends… me chuckling at one of my worst purchases ever and lamenting over a set of plans that just didn't align with world events.
This past year, many third-party logistics (3PL) warehouses experienced something similar with their own annual planning. Though for many 3PLs this translated to working double time to meet unexpected increases in customer demand and order volumes versus many other industries where growth stalled.
3PL Central's Third-Party Logistics Warehouse Benchmark Report goes in depth on why warehouse capacity constraints may continue to present the single biggest barrier to growth in 2021. Leveraging this information can allow your warehouse to better plan inventory management, space utilization, and growth strategies.
Growth Limited by Capacity Constraints
In preparing for 2021, 77% of 3PL warehouses see acquiring new customers as their most significant opportunity, with 41% also viewing adding warehouses in new geographies as another major opportunity. However, 27% say that finding and acquiring warehouse space is their most significant challenge.
Increased volume has led to significant capacity constraints on warehouse space. In fact, 13% of 3PL warehouses report running above 100% capacity, which means many have had to begin searching
for overflow space or to partner with other 3PLs to handle the capacity. Another 37% of warehouses are running at 90%–99% capacity, which is above the 85%—90% recommended capacity to allow for demand surges and shifts in business conditions.
With 50% of 3PL warehouses operating at greater than recommended capacity, warehouses have struggled to expand rapidly enough to support the volume. According to CBRE, warehouse vacancy rates have hit a near all-time low of 4.7%. With the number of 3PL warehouses hoping to add more warehouse space in the next year, 2021 could prove challenging for expanding physical warehouse footprints.
Planning for 2021
With ecommerce growth expected to continue in 2021, more brands will continue to seek 3PLs to support their online growth. Are you ready to meet the demand?
To ensure you have fully thought through your warehouse space and capacity planning for 2021, ask yourself and your team the following questions:
How much available capacity do you have in your current warehouse facility?
What can you do to optimize space utilization in your current warehouse to create additional capacity?

Will the current available space allow for seasonal surges for your existing customers? If not, what is your overflow and surge capacity plan?

How many new customers would your current available space allow you to acquire?
If you need to acquire new warehouse space, which geographies would your business evaluate?
What geographic concentrations do your customers have for shipments and will that impact next day or 2-day delivery requirements?
What will you do if you can't find available warehouse real estate in your desired geographies?
Do you need to serve as a 4PL to create a 3PL partner network to address geographic needs or surge capacity requirements?
Fail to Plan, Plan to Fail
Building out your space and capacity needs now may allow you to better compete for new customers, acquire additional space, optimize your current footprint, or build out a better network for surge capacity or geographic distribution needs.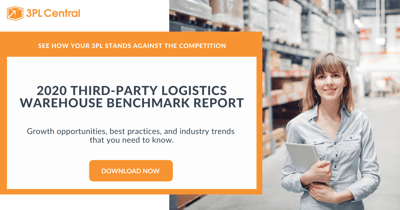 -Written by Rachel Trindade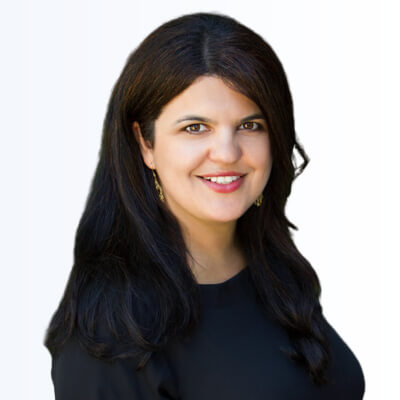 A modern marketer with a passion for blending analytics and creativity, Rachel helps companies grow their talent and prepare for the future. With more than 20 years of experience across Marketing, Product Management, Customer Success and Field Operations, she offers a unique and balanced vision to the business. As Chief Marketing Officer at 3PL Central, Rachel's responsible for strategic planning and execution of all marketing and go-to-market efforts.