Combining 3PL Warehouse Manager, Scout, and Skubana to Create the Full Brand Journey
As the world leader in ecommerce, Amazon sets the standard that all other ecommerce companies must equal. Their extensive network of fulfillment centers represents a competitive advantage virtually no online merchant can rival. Additionally, the supply chain disruptions fueled by the pandemic have shown brands they need to ensure their shipping strategies are much more adaptable than ever before.
Because very few companies can afford a fraction of the investment of Amazon, increasingly the leading eCommerce companies are building hybrid fulfillment networks. This has led to more and more orders, originally shipped in-house, to be fulfilled by third-party logistics (3PL) warehouses, many of which are 3PL Central's customers.
Our acquisition of Skubana was our first move to help online merchants offer more dynamic strategies to deliver goods to consumers faster and cheaper. Skubana helps retailers and 3PL Central customers with multiple warehouses offer intelligent order routing, ensuring shipments arrive reliably, quickly, and inexpensively. Skubana also helps retailers sell on additional channels, without adding complexity to their operations.
Today we are announcing a logical (but exciting!) extension to the 3PL Central product portfolio that compliments both Skubana and 3PL Warehouse Manager. We have acquired Scout Software, a leading provider of cloud-based warehouse management systems (WMS) for private, company-operated warehouses.
The Scout acquisition provides Skubana customers enhanced warehouse management capabilities including a beautiful mobile application for barcode scanning. The two products already have more than 30 common customers, and the combination will help many more realize the power of Scout. We can't wait to introduce Skubana to Scout's customers, and we are sure both of their customers can utilize 3PL Warehouse Manager customers to supplement their in-house shipping efforts.
On the 3PL Central side, Scout's team adds to our already extensive knowledge of warehouse management software. Their development team will help us bring new offerings to market faster, and their product will be a great fit for not just brands, but also new warehouse operations just getting started with a single customer. As they grow their customer base, they may grow from Scout into the full power of 3PL Warehouse Manager.
With this acquisition, we plan to make significant investments in Scout. To prove it, we'll be aggressively hiring in every part of the business. By the end of the year, we plan to triple the size of the team dedicated to the private warehouse WMS! This means we will be able to bring new features to market faster, serve their customers better, and increase our investment in sales and marketing.
This is yet another step (but definitely not the last) toward 3PL Central's goal of connecting the world through intelligent distribution. If you would like to learn more, please visit the Scout website (www.scoutsft.com) or call 844.328.5525 Ext. 8475.
To stay up to date on 3PL Central, subscribe to our blog.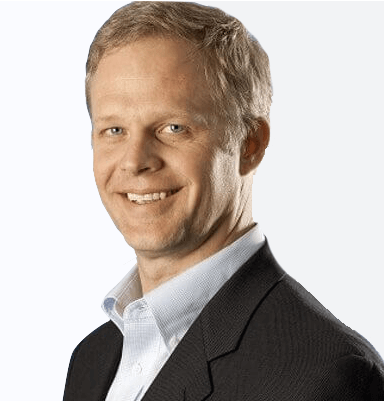 Andy Lloyd is a software innovator with more than 20 years experience at high-growth companies, ranging from startups to Fortune 100 companies. As CEO of 3PL Central, Andy is passionate about driving strategy, innovation, and growth to logistics and supply chain businesses and their customers.