Don't Miss USPS, UPS, and FedEx Cutoff Dates
I don't know about you, but I love buying gifts for the holidays. Every year I make my list, plan my shopping day, and get excited about seeing all the decorations. With this year being, well this year, I will not get to partake in my yearly ritual of waking up early, grabbing a peppermint latte, and walking into my favorite department store to choose my gifts.
Instead, I planned ahead and already bought some gifts online during Prime Day which took place October 13-15, 2020. Next, I will try to complete my shopping with the hopes of finding more online deals during Black Friday and Cyber Monday. The truth is, I am going to need to find those gifts soon if I want them to arrive on-time.
And I'm not alone. In a survey by Pitney Bowes Inc. and Morning Consultant, 26% of consumers have already started, but not finished, their holiday shopping and 6% have completed it. In fact, 20% of adults along with 28% of millennials plan to have their shopping completed by Black Friday instead of waiting. When you consider that 57% of consumers plan to shop online more this year, it is important to get started early to help out our fellow logistics providers.
2020 Holiday Shipping Deadlines
In reality, 86% of online shoppers expect to complete holiday shopping by the week of Christmas — which doesn't leave much time.
Our partner, ShipEngine, also understands the holidays are just around the corner. They prepared a downloadable 2020 Holiday Shipping Deadlines to make sure your gifts arrive on time — regardless of which warehouse fulfills your wish list order. For third-party logistics (3PLs) looking to make an impact this holiday season, you'll need to make sure they can efficiently fulfill orders and get them shipped before USPS, UPS, and FedEx cutoff dates.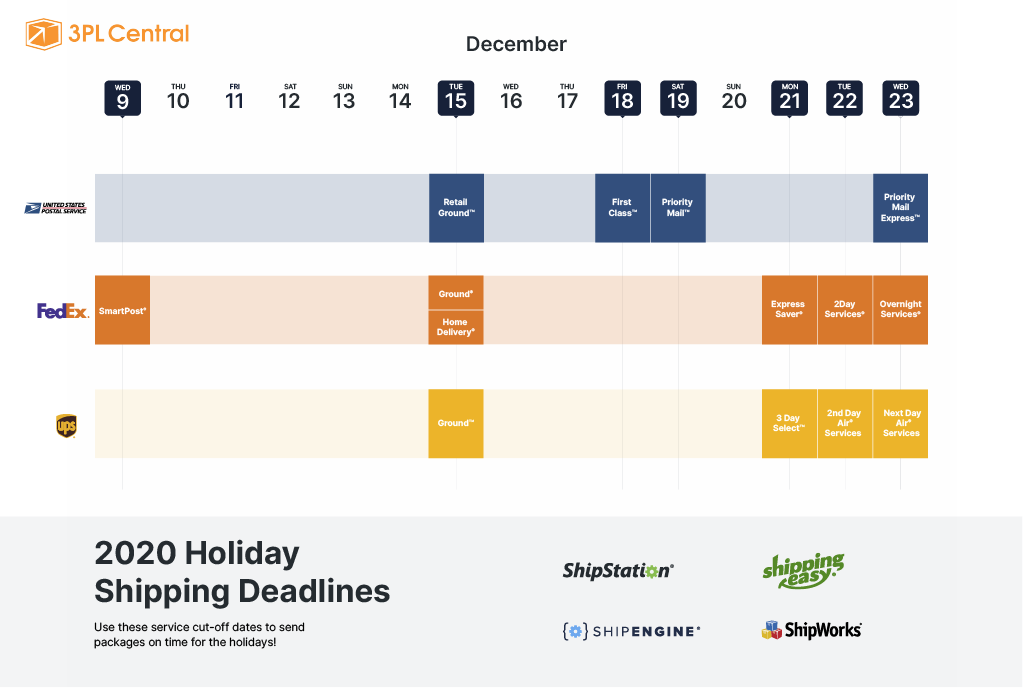 Order Management and Warehouse Management Enablement
During peak season, warehouses who use an order management system fully integrated with their warehouse management system (WMS) can reduce shipping costs while improving SLA compliance and customer satisfaction. Trying to manage inventory, order splitting, order consolidation, and delivery requirements are too complicated for basic Excel.
Make sure you're prepared and speak with one of our 3PL Central experts today. Request a demo and let us share how 3PL Central can help your team fulfill every holiday order and get it shipped on-time.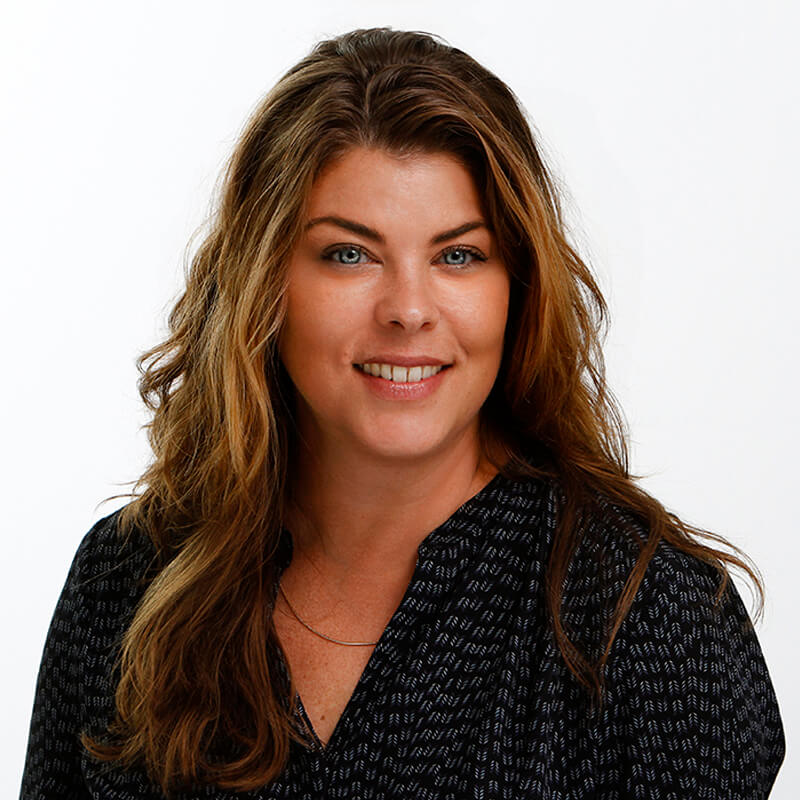 Chelsea is an experienced marketing and demand generation strategist with over 17 years of B2B experience. She oversees demand generation strategies, campaigns, and brand awareness programs to solidify 3PL Central as the leader in warehouse management software. A multi-dimensional marketing operations professional, Chelsea has built a track record of driving new business through creative demand and lead generation programs.